What These 7 Cities Are Doing To Promote Homeownership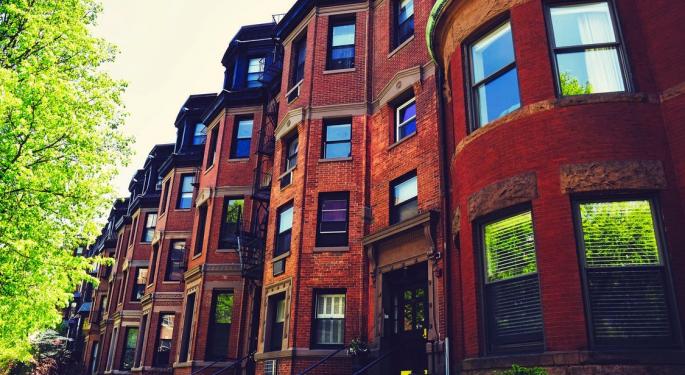 This article originally appeared on Unison.
The home ownership rate in the U.S. was roughly 64.2 percent in the first quarter of 2018, according to the U.S. Census Bureau. Although this rate is slowly but surely climbing (up from a low of 62.9 percent in the second quarter of 2016), it's still far below the peak homeownership rate.
Many things are to blame for this low rate of homeownership — including massive student loan debt, stagnant wages, and expensive rents that prevent would-be buyers from saving up for a down payment. Not to mention property taxes and PMI. These factors all contribute to Millennials and other first-timers choosing to delay buying a home. Home ownership rates are particularly low in places like California, where homes are selling rapidly and where the average home price in some major cities is higher than $1 million.
When you're trying to break into a housing market for the first time, it can be extremely difficult and disheartening, especially if you've been unable to save up for the sizable down payment that's needed. Some people are willing to make extreme sacrifices just to get a down payment.
See how a home ownership investment can double your down payment.
However, there is good news: many cities have programs specifically to help homebuyers that could put you on the path to homeownership.
Here are seven cities that are offering incentives to promote homeownership, along with details on how these programs work and information on how to qualify.
San Francisco Home Buying Programs
You can always count on San Francisco to be in every list of the Top 10 Most Expensive Places to Live. There's no sugarcoating it: housing is just plain expensive in this desirable city. However, the city does offer a bit of help to those who are interested in entering this costly housing market.
The Mayor's Office of Housing and Community Development has three homebuyer programs:
The Inclusionary Housing Below Market Rate (BMR) Ownership Program is a program that sets aside a certain percentage of units in new developments below the market rate for low-, middle-, and moderate-income households. Participants in the BMR program must be first-time homebuyers and must meet certain income requirements (typically no more than 100 percent of the area median income, aka AMI, or approximately $6,908 per month). They also must participate in a first-time homebuyer education workshop and obtain a pre-approval from a lender.
Down Payment Assistance Loan Program (DALP) offers down payment loans (up to $375,000) to qualified low- and middle- income first-time homebuyers who want to purchase a home in San Francisco at market rate. The loans have no interest. To be eligible, your income cannot exceed 175 percent of the area median income and have no more than $300,000 of cash available prior to your home purchase. In order to receive a down payment loan, you must attend a homebuyer education program, get pre-approved for a mortgage, and then submit an application packet. Only then will you be entered into a lottery pool from which borrowers will be chosen.
The City Second Loan Program provides a loan of up to $375,000 to qualified first-time homebuyers. These loans have no interest and only have to be repaid when you sell the home (payment will include the principal balance plus a share of the appreciation in the property value). The program only covers certain housing developments in the city and the homebuyer's household income can't exceed 120 percent of the area median income. To apply, the homebuyer will have to complete homebuyer education, get pre-approved by an approved lender, and submit an application to the city.
Seattle Home Buying Programs
Seattle is the country's hottest real estate market, with lots of popular neighborhoods, which essentially means that it's a seller's market. That's why it is very tough for a buyer (especially a new buyer) to break in.
Luckily, first-time homebuyers who are at or below 80 percent of the area median income are able to get down payment assistance of up to $55,000 through the Office of Housing in Seattle. The city works with nonprofit organizations and lenders to provide this assistance to buyers. The city also reserves some units specifically for affordable housing and can provide up to $90,000 of down payment assistance for these units.
To qualify for one of these programs, you must be a first-time homebuyer, complete homebuyer education, and receive one-on-one house counseling. Your home price cannot exceed $450,000 and you must use the property as your primary residence.
Baltimore Home Buying Programs
Baltimore may not have as tight of a market as nearby Washington D.C., but housing prices are on the rise and are expected to keep climbing. Luckily, first-time homebuyers can find a lot of assistance through the city's various programs. Here are just a few highlights of Baltimore's home ownership programs (see the rest here):
Buying into Baltimore is a $5,000 incentive (a five-year forgivable loan) to use toward purchasing a home in the city. In order to qualify you must attend a "Buying Into Baltimore" event in the spring/summer or fall/winter. The incentive money is given away through a lottery system and the winners have to close on their purchase within 60 days.
The Maryland Mortgage Program Downpayment Assistance (DPA) provides buyers with $5,000 toward down payment and closing costs when you use a Maryland Mortgage Program Loan. In order to qualify, your income must be below $108,600 for a household of 1-2 people or $126,700 if your household is 3 or more people. Your mortgage loan cannot exceed $525,901 or else you will not be eligible.
The Baltimore City Employee Homeownership Incentive is a $5,000 forgivable loan (at the end of five years you no longer have a balance) for employees of the city of Baltimore. You must work for the city for at least six months before you're eligible and your mortgage loan cannot exceed $417,000. You are also required to invest at least $1,000 of your own money in the purchase of the home.
Nashville Home Buying Programs
This historic musical city has launched the careers of many popular artists and it also happens to have one of the toughest real estate markets in the region. In February 2017, the Tennessee Housing Development Agency announced that it was expanding down payment assistance to first-time homebuyers for up to $15,000.
In order to qualify for one of these forgivable loans, you must qualify for a Great Choice Home Loan (a loan program through the state of Tennessee), complete a homebuyer education program, and purchase an existing home in a designated zip code.
Once you are approved, the $15,000 forgivable loan comes in the form of a second mortgage on your home, which is forgiven at a rate of 20 percent per year after you've lived in the home for five years. After 10 years, your loan is completely forgiven.
Denver Home Buying Programs
The housing market in Denver is pretty tight and it can be difficult to break into — particularly for new buyers. With rumors of Amazon potentially building a new campus in the Mile-High City, things are likely to get more expensive and more competitive. But if you've chosen to live and work in the city of Denver, there's still hope (and time) for you to enter the housing market.
To help homebuyers get into the Denver market, the city of Denver offers a couple of programs:
Metro Mortgage Assistance Plus is a grant program for low- and moderate-income households that assists with down payment and closing costs for up to 4 percent of your loan. Buyers do not have to pay this money back, and unlike many other home buying assistance programs, you do not have to be a first-time buyer to qualify. However, you must have an income of less than $125,860. Borrowers also must have a minimum FICO score of 640 and a maximum debt-to-income ratio of 45 percent.
The Denver Affordable Housing Ownership Program is for modest-income households to purchase affordable housing that's set aside specifically for this purpose. In order to be eligible, you must qualify independently for a mortgage, participate in a homebuyer education program, and must not make more than 50 percent of the Area Median Income.
Boston Home Buying Programs
Like many other coastal cities, Boston has a storied past, plenty of job opportunities, and has a pretty pricey housing market. With low inventories, multiple offers, and high prices, it might be a little intimidating to enter the Boston housing market (especially as a newbie), but the city is doing its small part to help by offering down payment assistance to new homebuyers.
In its down payment assistance program, the city of Boston offers new buyers 3 percent of the purchase price on a one- or two-bedroom property, and up to 5 percent on a three-bedroom property. These loans are no interest with deferred payments, and the loan will be repaid at transfer of title or if you choose to sell the home.
In order to qualify for this program, you must be a new homebuyer, take a homebuyer education class, get pre-approved for a loan, and you must pay at least 1.5 percent of the purchase on a one- or two-bedroom unit and 3 percent on a three-bedroom unit home. You also must not have more than $75,000 in household assets, and your household income cannot be more than 120 percent of the area median income in Boston.
Houston Home Buying Programs
According to an article in The New York Times, the Houston metro area grows by 400 people per day and is the country's biggest new-housing market (about 40,000 housing units are built each year). If you're trying to jump into this exciting market, but don't quite have the funds for a large down payment, the city of Houston has a program that you may qualify for.
The Homebuyer Assistance Program is available to first-time homebuyers who have less than $15,000 in assets and who make no more than 80 percent of the area median income (AMI). Those who make 70 percent of AMI or below can qualify for $25,000 in assistance and those who make between 70-80 percent of AMI can qualify for $15,000 in assistance.
Every applicant must complete a homebuyer education course, and the selected home must be within the tax jurisdiction of the city of Houston.
Posted-In: unisonEducation Personal Finance General Real Estate
View Comments and Join the Discussion!