Disrupting The Disruptor: Keeping Up With Social Media Changes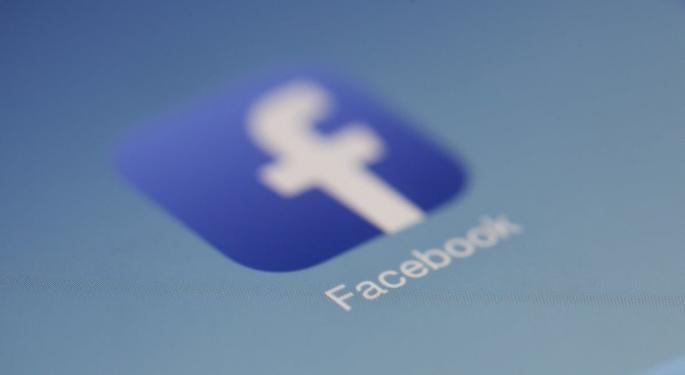 As the social media space continues to pervade our lives, several companies jockey for a place among our device's daily routines. The recent Facebook F8 conference may serve as a reminder that even a disruptor can be disrupted.
Investors may want to consider taking note that companies developing social media technology compete in a space where disruption is the norm; where the latest product iteration or upgrade is always emerging and often untested; and where today's focus on research and development is not only on shaping tomorrow's deliverables, but also on how those deliverables might shape our tomorrows.
The conference was an example of this dynamic in action.
New Features, Upgrades Shared
At the conference in early May, Facebook, Inc. (NASDAQ: FB) presented a lineup of new apps, features, and upgrades; each arguably with the potential to unleash a wave of creative disruption.
Among the new developments and gadgets announced were:
Facedate. Facebook's contribution to the social dating scene;
Instagram Video Chat and Anti-Bullying. A visual enhancement to direct messaging with protective "anti-bullying" features;
Oculus Go. A standalone virtual reality (VR) headset requiring no third-party components and designed as a direct competitor to Microsoft Corporation (NASDAQ: MSFT) HoloLens and Apple Inc. (NASDAQ: AAPL) coming AR/VR headset;
VR Memories and 3D Photos. An app to turn 2-dimensional photos into a 3-D space, transforming old photos into a digitally inhabitable architecture; and
Enhanced security features. From a Clear History function to more stringent app review processes, the company is rolling out new enhancements designed to protect personal data.
A Competitive Tech Environment
The new Facebook features introduced at F8 could pose challenges for competitors, though of course, Facebook could itself get "disrupted" by other companies as the social media musical chairs game continues.
Take Snapchat, a multimedia messaging app. Snap Inc. (NYSE: SNAP) Q1 earnings coincided with F8 and seemed to disappoint Wall Street analysts and investors, likely contributing to a 22 percent stock drop. Snapchat is likely to face fierce competition from Facebook's Instagram video chat and anti-bullying features; both of which take aim at Snapchat's target user base.
Similar challenges may be in store for online dating service Match.com from Match Group Inc. (NASDAQ: MTCH), whose stock decline of -22 percent around the time of the Facedate announcement may have indicated investor concern regarding Facebook's entry into the online dating market.
Meanwhile, Twitter Inc. (NYSE: TWTR) appears to have steered clear of any direct challenges to its platform and services. With 330 million daily users worldwide and its platform in the news almost daily due in a large part to President Trump's use of the product, Twitter was up 26.6 percent year-to-date through early May; a performance that appears to be resilient in comparison with Facebook's -2.65 percent and Snapchat's -26.62 percent.
As for Facebook's recent performance, it seems to be recovering from a sharp decline following the Cambridge Analytica scandal earlier this year. Its stock price rose 16 percent by early May from the March 27 low closing of $152.22 after a 17.75 percent drop, seemingly indicating the possibility that the company might be regaining trust among its users and investors. However, Facebook isn't necessarily out of the woods, as Congress might consider privacy legislation that could affect Facebook and other companies in the tech space.
Impact of Generation Y and Z on Social Media Stocks and Their Sustainability
Many social media companies generate revenue from running advertisements or charging for premium services. Both forms of revenue are, of course, predicated on a platform's ability to sustain and grow its user base. And the largest emerging user base happens to be to the two generations considered digital natives: Generation Y (or Millennials) and Generation Z; the latter having just come of age to enter the investor class.
What this could mean is that the potential success of a given technology in the social media space may depend not only on its ability to innovate but on its ability to adapt to the needs, values, and expectations of these two maturing generations.
And investors might want to keep a close eye on the changing dynamics between technologies and generational trends, because they tend to move rather quickly.
Information from TDA is not intended to be investment advice or construed as a recommendation or endorsement of any particular investment or investment strategy, and is for illustrative purposes only. Be sure to understand all risks involved with each strategy, including commission costs, before attempting to place any trade.
Posted-In: TD Ameritrade The Ticker TapeEducation Markets Tech General
View Comments and Join the Discussion!