The SEC's 'Tick Size' Program Likely To End: Here's Why That's A Good Thing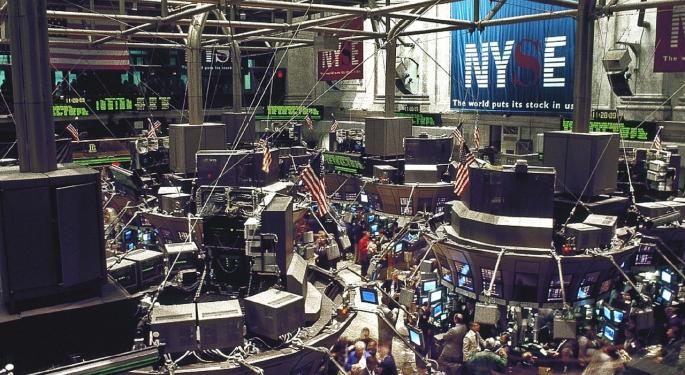 After more than a year of testing, the Securities and Exchange Commission has pulled the plug on a controversial pilot program aimed at improving liquidity among thinly traded small-cap stocks. Data from the "tick size" pilot program indicates that it hasn't produced the intended results, and the program will likely not be extended beyond October, according to the federal agency.
What Happened
The SEC began the tick size pilot back in 2016 by selecting 1,400 thinly traded small-cap stocks and designing an experiment to see whether or not switching their minimum trading increments from 1 cent to 5 cents would help improve liquidity and reduce volatility, thereby reducing risk for traders. The stocks selected all had market caps below $3 billion and average daily trading volume below 1 million shares, and most traders were likely not impacted by the program at all.
The idea behind the experiment was to see if creating a larger spread between the bid and ask prices of these small-cap stocks would encourage brokers to make markets for them, theoretically improving their liquidity.
The Results Are In
Unfortunately, the results of the pilot were disappointing, according to the Wall Street Journal: trading volumes for the impacted stocks haven't increased. One year into the program, a study from the Centre for Economic Policy Research found that stocks impacted by the program actually experienced a reduction in liquidity and no meaningful change in liquidity risk.
Some critics have even called for the SEC to halt the two-year pilot program early, saying it does more damage than good and is an expensive waste of time.
An Expert's Take
Retail brokers such as Charles Schwab Corporation Common Stock (NYSE: SCHW) and TD Ameritrade Holding Corp. (NASDAQ: AMTD) have opposed the tick size pilot from the beginning. The primary argument against the program was that it would raise trading costs for retail investors.
"We think they're making the right decision in winding it down because our research shows most retail clients lost money over the time it's been enacted," JJ Kinahan, chief market strategist at TD Ameritrade, told Benzinga.
"We don't think there's been a tremendous benefit, and it looks like [the] SEC has come to same conclusions."
SEC Chairman Jay Clayton said the commission will hold a roundtable April 23 to discuss the future of the tick size pilot and other possible ways to improve small-cap liquidity.
Related Links:
Theranos, Elizabeth Holmes Charged With 'Massive Fraud' By SEC
Longfin Gets The T-12 Halt, SEC Obtains Emergency Freeze Of $27M In Stock Sales
Posted-In: Centre for Economic Policy Research Jay Clayton JJ KinahanEducation Top Stories Exclusives SEC General Best of Benzinga
View Comments and Join the Discussion!