Expecting A Tax Refund? Investing It Could Pay Off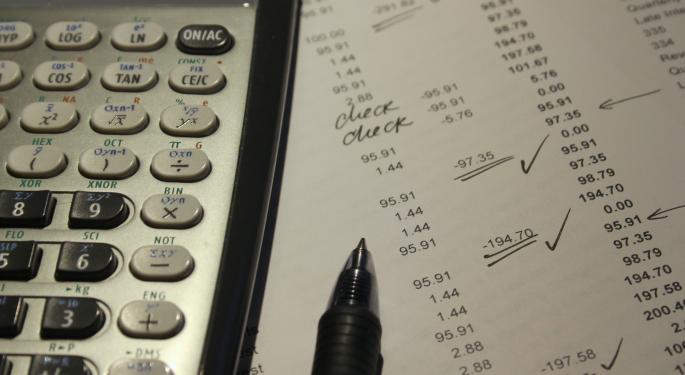 Personal finance experts agree that you should minimize your tax refund each year. They say that if you don't, you're basically giving the government a free loan. For some individuals who claim large tax credits, this isn't always possible.
If you're a low-income earner, may qualify for the Earned Income Tax Credit (EITC), which can amount to thousands. If you have dependents, you may expect a large refund through the Child and Dependent Care Credit. A tax refund could be the perfect opportunity to invest.
When Should You Invest Your Refund?
If you have no high-cost debt
High-cost debt, like credit card debt, can take a major bite out of your budget. Many credit cards carry an APR between 10 and 20 percent. Investing probably won't return as much as the interest saved by paying off your debts.
On the other hand, if you have no major high-interest debt, investing can provide a great opportunity to build your nest egg over time.
If you have an emergency fund
Most Americans don't have the funds to handle a $500 emergency. If you don't have an emergency fund, it's generally recommended to start out with a $1,000 fund and build it up to about six months of expenses after paying off your debts.
How Should I Invest?
Invest through a financial advisor
If you've decided that you should invest your refund, a finding a financial advisor might be a solid recommendation. This should be the case if you're apprehensive or new to investing. When going through a local advisor, it's important to remember that you'll pay more for personalized service. This means less of your money will be invested; these fees add up over time.
Invest by yourself
It's never been easier to invest on your own. You can purchase individual stocks or bonds via an online brokerage. Most major online brokerages also allow investors to purchase a wide variety of mutual funds and ETFs. This will increase the options that you have available. Some low-cost index funds charge very low management fees and follow the returns of the index they try to match. You won't beat the market, but historically speaking, most managed funds fail to do so anyway.
Getting a large tax refund feels amazing. If you've paid off all of your major debts and you have an emergency fund, it can be a good idea to start investing.
View Comments and Join the Discussion!
Posted-In: Earned Income Tax Credit tax refund tax season taxesEducation Top Stories Personal Finance General Best of Benzinga