A Day Trader's Guide To Market Psychology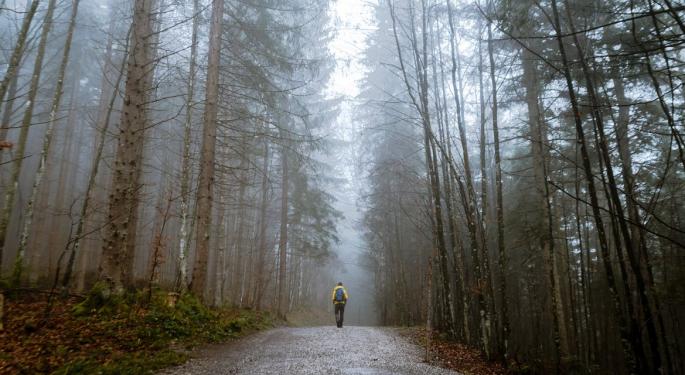 For me and many of my students, the theme for February has been relearning old lessons. Speaking for myself, it's seemed like day-after-day this month, my watchlist has fluctuated so quickly and so violently on the open that by the time they hit my scanners I'm already behind the curve.
I mentioned last week the need for a more nimble strategy in the face of a fickle market. That's only become more of a focus for me as I contend with the impulse to maximize my profits against others who are eager to sell. In struggling to incorporate this into my trading, I found that I was running up against walls that I hadn't hit in a long time. Big sellers, shorts and consecutive down days — among other things — have thrown cold water on how I've approached positions for the past two or three years.
It's pretty easy to find answers as to why this selling spree and flood of volatility is occurring now after years of strong performance. The change has been blamed on anything from looming inflation threatening corporate profits to institutional traders and quants putting pressure on stocks through profit-taking pressure. However, none of these reasons are actionable.
Instead, I've learned to focus on and adapt to the primary reason stocks move intraday: traders themselves.
I mentioned how two of the new challenges I've faced in the past week have been bearish traders with big positions and my own discouragement from ending in the red more than I've been used to. Slowly, I've realized that both of these conditions have to do with the psychology of the market, other traders' and my own.
One recent example from last Monday was ADMA Biologics Inc. (NASDAQ: ADMA), I jumped in on rebound after the price popped a little on the open and then dropped again. It was already taking off, but I got in (what I thought was quickly) at around $4.70, filled closer to $4.80. Almost immediately, the stock got dinged under that $5 high and dropped back down forcing my limit order and pushing me into the red.
I've hit similar sell walls in the past week with Blue Apron Holdings Inc (NASDAQ: APRN) and Aqua Metals Inc (NASDAQ: AQMS). Some of my bigger red days recently have come about because I was still trading as though stocks making 50, 80, 100 percent jumps in a morning was a given, or my position was too big. I didn't change my strategy and I got punished. Traders, especially seasoned traders, fall into habits, and that's how they burn out.
So, what can we do when faced with a new market and a new breed of trader who thrives in it? We can outplay them and, eventually, outlast them. Part of this is simply adapting to a tighter market and modifying expectations. Lowering your profit goals may seem like a concession, but pursuing smaller profits will help your bottom line and develop your strategy in the new market ecosystem.
Disclosure: Warrior Trading is an editorial partner of Benzinga.
Posted-In: Warrior TradingEducation Psychology General
View Comments and Join the Discussion!