Here Are The 8 Most Valuable Coins In The World, And Bitcoin's Not On The List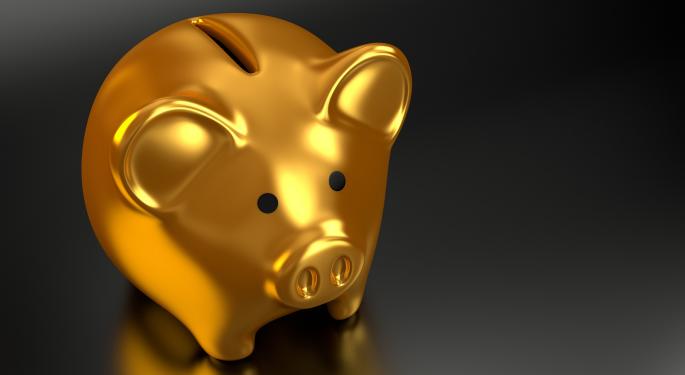 Bitcoin's meteoric rise in 2017 has catapulted it to the front of the pack of leading cryptocurrencies with a market cap of nearly $280 billion. Even with bitcoin now priced at around $17,000 per coin and the Bitcoin Investment Trust (OTC: GBTC) up 1,600 percent year-to-date, numismatists know that the digital bitcoin is not even close to being the most valuable coin of all time.
Here's a look at how much ground the bitcoin has to cover to be the most valuable coin in the world. According to CoinTrackers, these eight coins are the most valuable today.
8. 1797 Draped Bust Half Dollar
Top Value: $500,000
This year was the last year the U.S. made half dollars until 1801, and higher-end mint state versions could net $500,000 at auction.
7. 1817 Capped Bust Half Dollar
Top Value: $500,000
It's understandable that these coins would be valued so highly by collectors, since less than 10 known examples of one type (with a seven stamped over a four) of the coin are known to exist.
6. 1933 Indian Head Gold Eagle
Top Value: $600,000
The original face value of this coin was $10, but almost all of the 1933 gold eagles were melted when President Franklin Roosevelt banned private gold ownership in 1933.
5. 1838 O Capped Bust Half Dollar
Top Value: $745,000
Only a very small number of proof-style capped bust half dollars were minted in New Orleans in 1838, making this coin type exceptionally rare and valuable.
4. 1794 Flowing Hair Dollar
Top Value: $825,098
The 1794 flowing hair dollar was the first coin ever minted by the U.S. government, but less than 1,800 of them were ever produced.
3. 1927 D St. Gaudens Double Eagle
Top Value: $1.20 million
The 1927 St. Gaudens double eagle coin minted in Denver is the single rarest 20th-century coin of any denomination.
2. 1870 S Seated Liberty Dollar
Top Value: $1.95 million
The government resumed minting dollars in 1870 for the first time in nearly a decade, and the coins minted at the San Francisco mint that year are by far the rarest.
1. 1913 Liberty Head V Nickel
Top Value: $4.40 million
Ironically, the most valuable coin in the world has a face value of just 5 cents, but there are only five of these nickels know to exist. Unfortunately for collectors, all five are accounted for.
Related Links:
A Guide To Who Loves And Hates Cryptocurrency
View Comments and Join the Discussion!
Posted-In: Bitcoin currencyCryptocurrency Education General Best of Benzinga