Getting To Know The Real Estate Cast Of Characters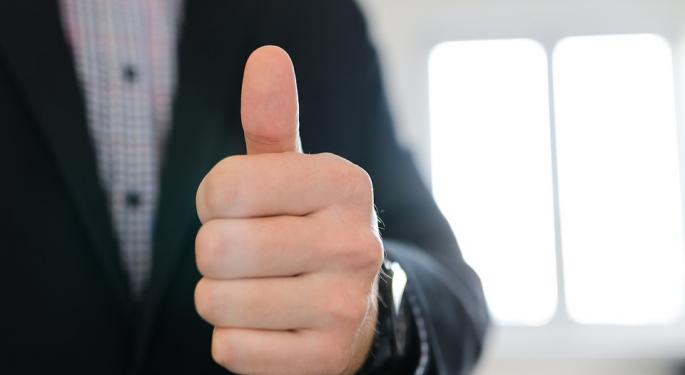 The following originally appeared on Unison.
Buying a home is like living in the middle of your own adventure. You are the protagonist, but there are a lot of other characters who will get involved in the story. You'll be interacting with a whole series of people who will be helping you with the home-buying process. Of course, there are the obvious ones like your real estate agent and the person selling the home, but you will also be working with many other professionals who will be assisting you throughout every step of the process, from getting your mortgage to making sure that the home is in good shape.
Before you go through with purchasing a home, you should get to know the cast of real estate characters and not only understand what they do, but also how to best work with them on this important transaction. Here's a guide to who you will most likely be working with and what you need to know about them.
The Real Estate Agent
Your real estate agent will be your confidant, your biggest champion, your deal-getter, and your most trusted advisor on this home buying journey. It's so crucial to pick out a real estate agent who you can trust and who you can have a good working relationship with because you will be around them a lot during the home buying process. Your real estate agent will ask you what you want in a home, help you pick out a neighborhood, show you homes and let you know about open houses. They will also write up offers to the seller, help you come up with counter offers if the sellers reject the original and help you with closing paperwork.
See how a home ownership investment can double your down payment.
When you are working with a real estate agent, one thing to keep in mind is to be realistic in your house hunting goals. Your real estate agent may have a talent for making deals, but they can't help you afford a home that is completely out of your reach. Once you know what you can actually afford, your working relationship with your agent should be smooth sailing.
The Home Seller
The home seller is the keeper of the keys to your future dream home. They have set a price that they think their home is worth and they are hoping that someone will meet and maybe even exceed that price. Selling a home is a very emotional process. This is, after all, a home that they have spent a lot of time in and letting it go can be a difficult and anxious process.
Because of this, it's important to remember a few things when working and negotiating with the home seller. Be sure that if you have an appointment to view the home that you actually show up. It's really hard work to get a home ready for a showing, and the seller will not look kindly on you if you cancel at the last minute. You should also research how to make an offer on a home. If your offer is so far below their asking price that it's insulting to the seller, you could have problems. Negotiations can be tricky and of course you want to make the best deal, but low-balling the offer dramatically may annoy them and cause rejection for any future offer you may put in.
The Home Inspector
The home inspection is one of the most nerve-wracking parts of a real estate transaction. This is where you get a closer look at the structure of the home. Typically, an offer you have put in on a home is contingent on whether or not you have approved the result of the inspection. The home inspector will check for things like water damage, foundation issues, problems with windows, flooring or the roof, and any electrical or plumbing issues that the home may have. With this information from an inspection you can either choose to walk away from the home or you can use it to counter an offer to the seller — with an expectation that certain issues be fixed before you move in. Or you may have to plan on making certain home remodels and repairs after you move in.
When you choose a home inspector, you should be sure that you book one with plenty of advance notice. You should also be there during the home inspection, if possible, so that you can thoroughly understand any issues or concerns that the inspector may have.
The Loan Officer
Unless you are able to pay for your home in cash, you will be working with a loan officer to get a mortgage on your new home. A loan officer facilitates the relationship between the financial institution and the borrower, and helps ensure that you have the right financing to purchase the home. They will ask you to fill out an application for a loan and gather the materials that the lender will look at to determine whether or not they will loan you money (and if so, how much). This person will be your main point of contact throughout the mortgage application process, and they should help you understand things like private mortgage insurance and taxes.
Learn how a home ownership investment makes it easier to buy a home.
When working with your loan officer, it's crucial to have all of the necessary paperwork readily available for the lender to process. There is a lot of paperwork that will be needed such as bank statements, W-2s, pay stubs, tax returns, and possibly information about child support or alimony. It's important to be patient and thorough when you are working with a loan officer —they are assisting you, and generally they want to make your home purchase successful.
Closing Thoughts
Though the cast of real estate characters is wide and the way you interact with them varies, it's important to always remain professional when interacting with them. The better prepared you are, the easier their job is, and the faster you will get into your home. If you have questions about any of the steps in the home buying process, ask your real estate agent, who can either provide clarification or point you toward someone else who will.
Posted-In: unisonEducation Personal Finance General Real Estate Best of Benzinga
View Comments and Join the Discussion!