Trading 101: What Actually Makes Share Prices Go Up And Down?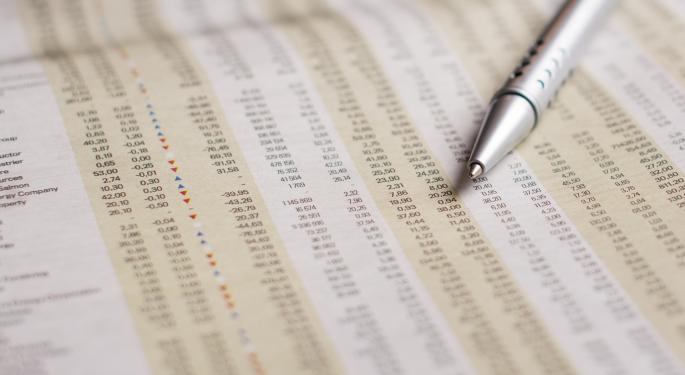 For the uninitiated, the day-to-day price changes of stocks may seem mystical, but what the basic mechanism by which the price of shares of public companies changes is based on concepts straight out of Economics 101.
Like any other good sold in any marketplace, supply and demand ultimately dictate the price of stocks. If an investor enters a bid for a stock that's too far below the current ask price, no sale will be effected, and vice versa if a seller's ask is too high.
Supply and Demand and The Stock Market
Supply and demand models state that the price of a good or service should be the level where the amount demanded is equal to the amount of supply available. Picture two curving lines on a graph, one representing demand, the other supply. Price is the point where those two lines meet. Thus, when the price of a bid and an ask for a stock agree, a trade is made.
Price Doesn't Exactly Equal Value
Market newbies should avoid equating a company's stock price with it's true value. Many factors impact either the demand or supply of a stock (literally, how many shares are being sought for purchase or how many are being offered for sale), from news headlines to earnings to events that impact competitors or the country's economy as a whole. Fundamental investors search the market for stocks they believe are intrinsically worth substantially more or less than their current trading price. As renowned value investor and stock market sage Warren Buffett says, price is what you pay, value is what you get.
Those that believe stock markets are efficient believe that all relevant information involving the stock of a company is known to investors, so the market price is, in fact, an accurate reflection of what a stock is worth. How, then, can you make money investing? Either by waiting for new information to be revealed that will alter the stock price or by exploiting market inefficiencies. When a piece of information is misinterpreted or the reaction to it is overdone, investors can enter a position in a stock and make gains when the price "corrects."
Related Links:
Breakouts And Fakeouts: How To Tell Them Apart
View Comments and Join the Discussion!
Posted-In: Education Top Stories Trading Ideas General Best of Benzinga