9 Best Monthly Subscriptions You Can Try For Free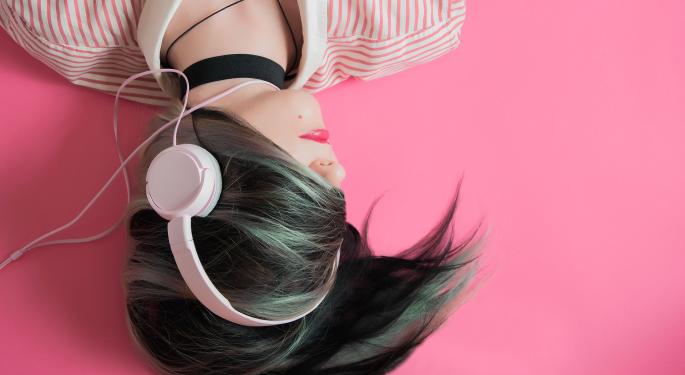 There may be no such thing as a free lunch, but a number of big-name subscription service providers are offering extended free trials to get customers to take their services for a spin. In this case, the lunch is totally free, assuming you remember to cancel your subscription before the trial period ends. And who knows — you may even like the service so much you'll consider staying on as a paying customer!
After all, that's the whole point of the free trial in the first place.
Related Link: Subscription-Based Services Make A Big Push Into India
Here's a look at nine services offering at least a one-month free trial.
1. Netflix: 30-Day Free Trial
If you are one of those traditional cable TV users that refuses to cut the cord, you can satisfy your curiosity about Netflix, Inc. (NASDAQ: NFLX) by signing up for a free month trial. After the trial period ends, the service costs $10 per month for HD streaming on two devices.
2. Amazon Video: 30-Day Free Trial
Amazon.com, Inc. (NASDAQ: AMZN) has made an aggressive push into video streaming to establish itself as a legitimate competitor to Netflix. After a one moth free trial, (six months for students), a monthly subscription to Prime Video will cost you $8.99 per month.
3. HBO Now: 30-Day Free Trial
With the new season of "Game of Thrones" just around the corner, now would be the perfect time to use your free month trial of Time Warner Inc (NYSE: TWX)'s HBO Now to get up to speed on the hit show. After the trial period expires, HBO Now will cost you $15 per month.
4. WWE Network: 30-Day Free Trial
Wrestling fans can get access to every World Wrestling Entertainment, Inc. (NYSE: WWE) pay-per-view event, as well as its wide range of original programming and archived shows from decades past. After the trial period expires, the network will cost you $9.99 per month.
5. Spotify Premium: 30-Day Free Trial
One you have your TV needs covered by taking advantage of the free trials mentioned above, a free trial of Spotify Premium can take care of your music needs as well. A premium Spotify subscription eliminates annoying advertisements and allows you to download songs for offline listening. After the trial period ends, the service costs $10 per month.
6. Apple Music: 90-Day Free Trial
Apple Inc. (NASDAQ: AAPL) is offering a free three-month subscription to its streaming music service, which includes exclusive content. Once the trial period runs out, Apple Music will cost you $10 per month.
7. Tidal: 30-Day Free Trial
Once you've exhausted your four months of free music from Spotify and Apple, you can tack on another free month of listening from rival Tidal as well. Once the trial runs out, however, the service costs $10 per month.
8. Kindle Unlimited: 30-Day Free Trial
Amazon's Kindle Unlimited service grants readers access to more than one million titles, and users can borrow up to 10 at a time. After the trial expires, the service costs $10 per month.
9. Graze: 30-Day Free Trial
Subscription snack boxes have gained popularity in recent years, and Graze was voted the best snack box by My Subscription Addiction readers. Graze allows new subscribers to test out its service by sending them a free box of four snacks (half the size of a typical monthly box) prior to charging them $13.99 per month for its service.
Posted-In: GrazeEducation Top Stories Tech Media Personal Finance Trading Ideas General Best of Benzinga
View Comments and Join the Discussion!