Summer Break: Why Ford, GM And Fiat Chrysler Close Plants Every Summer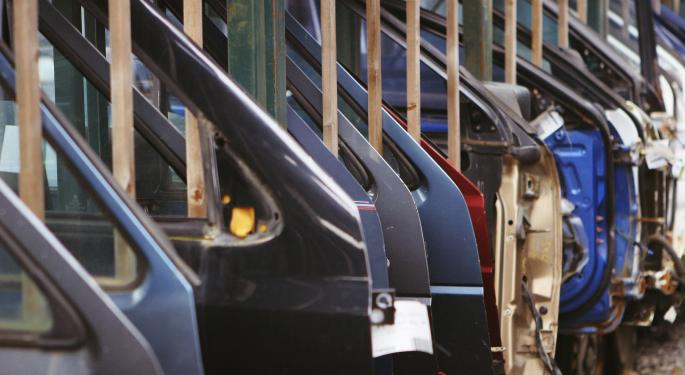 It's widely advised that if you like your summer recess, become a teacher. But being one of the top Detroit auto factory employees works, too.
The latter traditionally enjoys a two-week hiatus each summer.
Historically, General Motors Company (NYSE: GM), Ford Motor Company (NYSE: F) and Fiat Chrysler Automobiles NV (NYSE: FCAU) have closed plants to complete the annual model changeover, allow for regular maintenance and provide employees vacation time without disrupting floor production.
Now, with model releases scheduled throughout the year and demand in flux, the companies are less restricted to the seasonal break.
"Shutdown periods vary by plant based on launch timing of new or refreshed models across the portfolio and our ongoing efforts to align production with market demand," GM spokesperson Tom Henderson said.
Some years, original equipment manufacturers forgo shutdowns altogether to accommodate consumer demand, abandoning even the traditional Christmas closures. Other years, certain plants close while others continue operations, or those that shutter do so for abbreviated terms.
The strategy depends on the specific product each plant produces.
This year, GM is said to be lengthening the summer shutdown of its Kansas City and Lordstown, Ohio, sites in response to sales declines and heavy inventory.
By contrast, another OEM facility hasn't seen a break in years because it, alone, supplies the global market with a particularly popular vehicle.
The latter condition is most certainly preferable, not only as it indicates positive sales trends for the company but also prevents undesired expenses. Scheduled shutdowns can be costly as workers collect supplemental unemployment pay or vacation pay during the period.
Related Links:
Your Guide To Trading The Autonomous Vehicle Theme
Big Day For The Auto Industry: Ford, GM And Tesla Dominate Headlines
Posted-In: BZTV Tom HendersonEducation Travel General Best of Benzinga
View Comments and Join the Discussion!