Superhero Shake-up: Former Disney Director Joss Whedon Jumps To Time Warner's 'Justice League'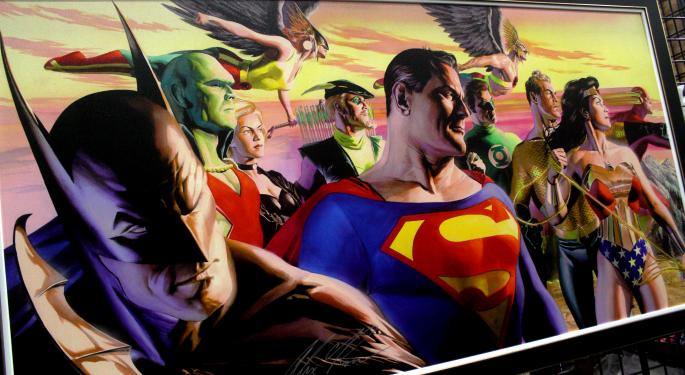 Joss Whedon, the man who wrote and directed the blockbuster "The Avengers," a movie that united Thor, Iron Man and Captain America and inspired the rest of Hollywood to create a shared universe of overlapping movie properties, is poised to do the same thing with the rival comic book films of Superman, Batman and Wonder Woman.
The abrupt departure of director Zack Snyder as the mastermind of Time Warner Inc's (NYSE: TWX) DC comics movie universe -- a trouble-plagued attempt to duplicate the Walt Disney Co's (NYSE: DIS) Marvel Cinematic Universe -- was announced Monday.
Snyder said he was stepping away from the DC Extended Universe -- his third film in the series, "Justice League," is in post-production -- to deal with the March 20 suicide of his 20-year-old daughter, Autumn.
"In my mind, I thought it was a cathartic thing to go back to work, to just bury myself and see if that was the way through it," Snyder in an interview with The Hollywood Reporter. "And in the last two months, I've come to the realization … I've decided to take a step back from the movie to be with my family, be with my kids, who really need me."
See Also: Disney Film May Be In The Hands Of WannaCry Hackers
Can Whedon Repeat Marvel Magic At DC?
Snyder -- who directed the first two films in the DC universe, critically vilified "Man of Steel" and "Superman v. Batman: Dawn of Justice" -- was in post-production on "Justice League," which is set to open on Nov. 17. His wife and longtime producer, Deborah, is also taking leave from the industry.
Warner Bros said Joss Whedon -- who was a script doctor on many of Marvel's individual superhero movies and wrote and directed 2012's "The Avengers" and its sequel, "The Avengers: Age of Ultron" -- would take over post-production duties and possibly shoot some additional scenes.
Whedon expressed frustration with Marvel, which has released 15 movies that cross over with its superhero universe and has two more coming year, for having to juggle so many tie-ins and plot elements in "Age of Ultron."
When it was announced in March that Whedon, who wrote and directed the cult television series "Buffy The Vampire Slayer," would be joining bitter rival DC films to direct a "Batgirl" movie, rumors were flying that the fan favorite Whedon would assume an even bigger role at DC, which is owned by Warner Bros.
DC and Marvel had been bitter rivals in the comic book industry since the 1940s.
See Also: 'The Wizard Of Lies:" Is HBO's Bernie Madoff Pic Worth The Time?
Snyder Lost Some Creative Control Last Year
Snyder, a producer on the third film in the DC series, "Suicide Squad," is also a producer on "Wonder Woman," which is scheduled to be released next month and was directed by Patty Jenkens.
It's no secret that Warner Bros has been less-than-happy with Snyder's overseeing of the darker, more angst-ridden films. Critics in particular savaged "Batman v. Superman" and "Suicide Squad," which failed to reach the magic $1 billion mark worldwide, unlike three of the Marvel movies, which routinely have lower production budgets.
Last year, Warner Bros made a major shakeup that stripped Snyder of some creative control. Several directors have left the studio's upcoming slate of films, including Ben Affleck, who was set to co-write and direct a standalone "Batman" movie but bowed out, even though he'll still star as the Caped Crusader in "Justice League" and the still-untitled Batman movie.
"Wonder Woman," which stars Gail Gadot in the titular role, is the first DC movie of the series to garner positive advance critical reactions. The trailers for that movie and for "Justice League" include more charm and humor -- a more Whedonesque feeling, which is actually a word in Hollywood -- than its dark and gloomy predecessors, which critics have dubbed the "DC Murderverse" because its lead characters kill so much.
Disney's Marvel division, which is run by producer Kevin Feige, has two movies out this year: "Spider-Man: Homecoming" and "Thor: Ragnarok."
Image credit: Gage Skidmore, Flickr
View Comments and Join the Discussion!
Posted-In: DC Joss Whedon Justice League MarvelEducation Top Stories Media General Best of Benzinga