Don't Let FOMO Hold Your Trading Hostage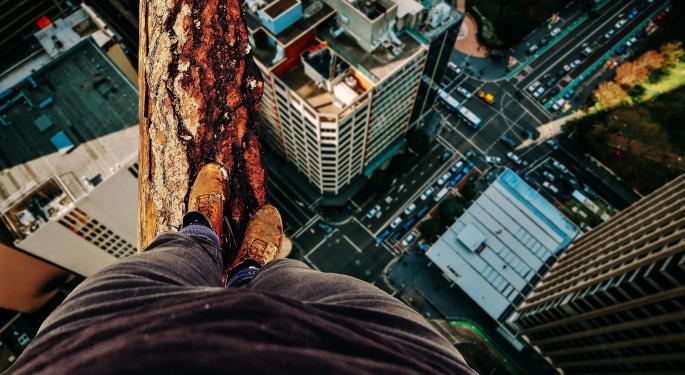 Trading is not supposed to involve emotion. Ask any trader or investor and they'll tell you that in order to be successful you need to minimize the impact that emotions have on your decisions.
But daytrading is an inherently emotional endeavor. The very act of exiting a trade with a large gain or loss can trigger a spectrum of emotions and anxieties—the very reactions that make us human.
The most important step in prevent your emotions from holding your trading captive is recognizing this fact: you won't ever make an emotionless decision. A big gain is as likely to make you overconfident as a big loss is to make you overly cautious. Those extremes can heighten the fear that you are missing out on potential profits.
Fear Of Missing Out
This is something I've observed many traders struggle with: Fear Of Missing Out, or FOMO. Let's face it, it's hard to sit on the sidelines when a stock is ripping. Take DryShips Inc. (NASDAQ: DRYS), which has been one of the most volatile stocks of the past few months. You may watch a stock run up like that and think "Oh, I have to trade this because I don't want to miss this easy opportunity."
That's it. It's the fear of missing a big winner combined with the greed and the jealousy of knowing that others are hitting that trade. Maybe you saw someone brag about it in a chat room or on Twitter. Or maybe you just saw the chart and the missed opportunity that came with it.
This fear can do all sorts of things that will lead you to astray in your trading. It can cause you to chase losers and, conversely, miss out on winners. Worst of all, in my opinion, is that this can stay with you for weeks or months. You may remember that you missed the DryShips trade, and think to yourself "I won't let that happen to me again." It can lead you to chase.
I had this happen to me recently with Real Goods Solar, Inc. (NASDAQ: RGSE). The fear of missing out is what got me into the trade, and then I was afraid to sell when it went against me. Luckily, I was able to recognize this behavior, and get out of the trade before it turned into too big a loser.
But this trade taught me a valuable lesson.
It's not about not having emotions. It's about using the emotions to your favor. Or at the least, not letting them affect you.
How To Handle FOMO
The most effective way I've found to manage my emotions, especially fear, is to acknowledge it. It sounds silly, but it's something I teach in my daytrading courses. Say the emotion out loud. Are you angry? Say "I missed that trade, and I'm angry." Doing this now gives me the presence of mind to not let the fear affect my trades as much as it would have.
Like every trader, I'm trying to grow my account. In order to survive in the long game, we all need to recognize how our emotions will affect us, what triggers them, and how we respond. FOMO is a very real thing, but with some mental awareness, you can prevent it from hurting your trading.
Posted-In: Warrior TradingEducation Psychology General Best of Benzinga
View Comments and Join the Discussion!