What Does GE Mean To The Entire Stock Market?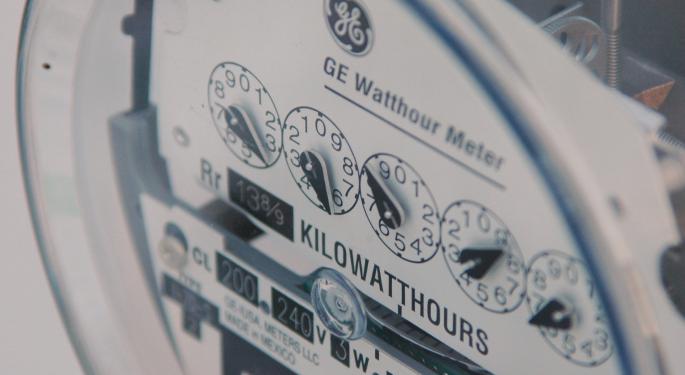 General Electric Company (NYSE: GE)'s clout as a market mover has diminished considerably over the years. Quite understandably, as the company has become lean, shedding off diverse businesses in its fold that once helped it earn the moniker, "the barometer of the U.S. economy."
Waning Impact On DJI
GE's weighting in the blue-chip Dow 30 Index is currently a mere 1.08 percent, as it stands second from the last after Cisco Systems, Inc. (NASDAQ: CSCO). Goldman Sachs Group Inc (NYSE: GS) is now the heavily weighted stock of the index followed by 3M Co (NYSE: MMM), International Business Machines Corp. (NYSE: IBM), Boeing Co (NYSE: BA) and UnitedHealth Group Inc (NYSE: UNH).
Comparatively, in 2000, GE's weighting was 6.19 percent based on price weight and 11.37 percent based on market weight. It is to be noted that GE has the distinction of having the longest continuous presence in the index and is the only original Dow component yet to feature in the index. GE was last added to the index in 1907.
GE Has A Say In S&P 500 Moves
GE's weighing in the S&P 500 Index is 1.42 percent and is the ninth most weighted stock of the index. Apple Inc. (NASDAQ: AAPL) counts as the index heavyweight, with a 3.28 percent weighting.
Leaner GE
GE is called a conglomerate, operating under the following segments: power & water, oil & gas, aviation, healthcare, transportation and capital. The company's business model has changed over the last three decades, as it is evolving into a digital industrial company from being a product-centric transaction business. In 2015, the company decided to divest much of its GE Capital business in a bid to focus more on high value industrials and become a digital industrial powerhouse.
The trimming was done in response to the impact the financial crisis had on the company. Post the crisis, the company's key metrics saw deterioration, although it still remains profitable.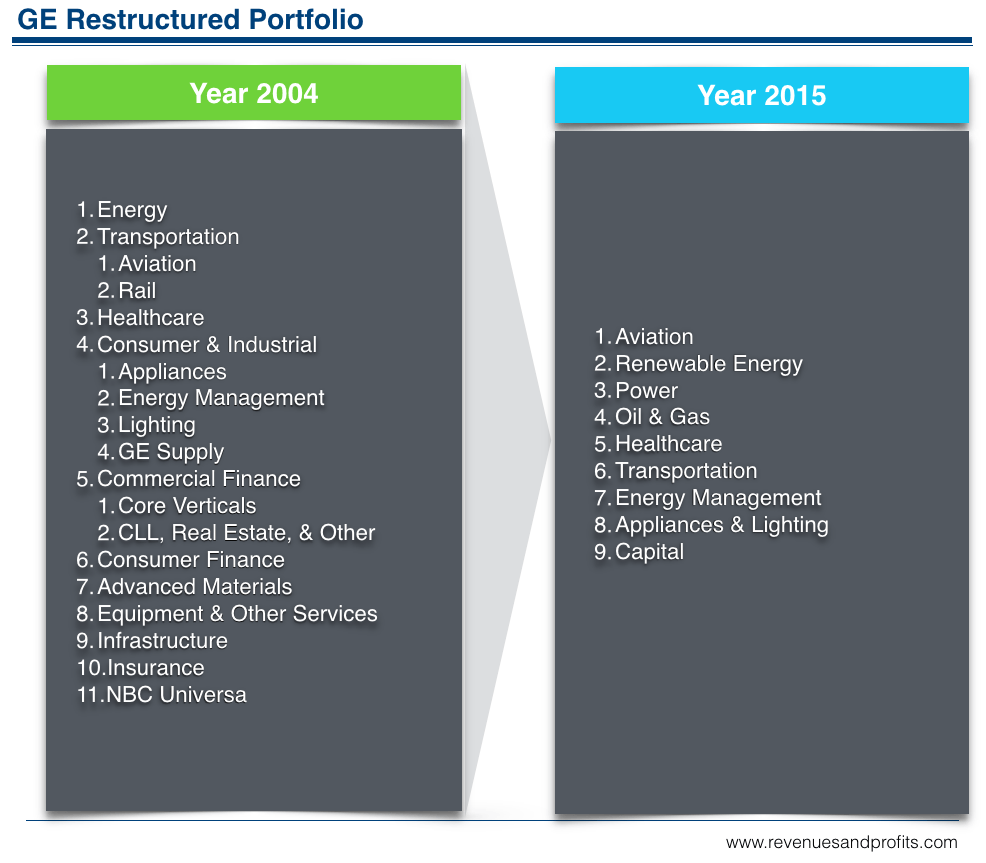 Source: Revenuesandprofits.com
Despite its dwindling importance in the Dow Industrial Average, GE is still one of the largest U.S. corporation and is a key player in the manufacturing sector. Therefore, it deserves a place in the blue-chip average, however insignificant it is.
Image Credit: By The original uploader was Empoor at Dutch Wikipedia [CC BY 2.0], via Wikimedia Commons
Posted-In: Education Top Stories Markets Movers Trading Ideas General Best of Benzinga
View Comments and Join the Discussion!