GE Changes Over A Quarter Of A Century: Evolution In Industry And Consumer-Focus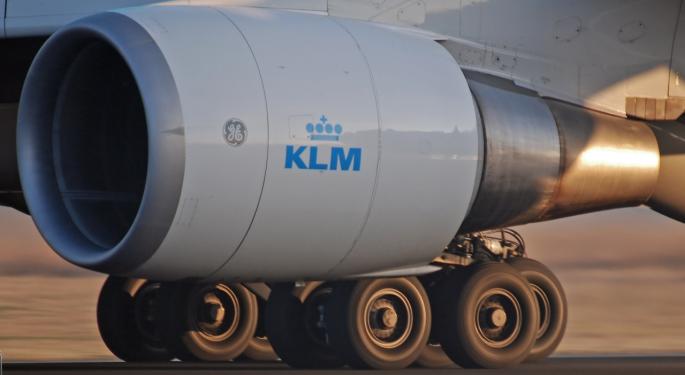 General Electric Company (NYSE: GE) was once called the barometer of the U.S. economy, given its mammoth size and the diverse nature of its businesses. Since then, the company has both trimmed and bulked up, giving it a different shape and size, which no longer resembles the original GE.
Acquisitions In Recent Past
In March 2015, GE Energy Financial Services signed a deal with U.K.'s SSE to buy the 16-megawatt Langhope Rig wind farm.
GE Healthcare agreed to acquire Camden Group, a health and strategic advisory firm, in November 2015.
GE's Today Current announced in April 2016 a deal to buy Australian technology start-up Daintree Networks.
In August 2016, GE's transportation unit inked a deal to acquire ShipXpress.
GE Digital announced it has acquired Meridium, Inc., a global leader in asset performance management (APM) software and services for asset-intensive industries, in September 2016.
GE's Recent Disposals
In January, GE agreed to sell its appliances business to Haier for $5.4 billion.
In March, GE announced an agreement to sell its Asset Management unit to State Street for $485 million. In the same month, the company completed the previously announced sale of the majority of its North American commercial lending and leasing businesses to Wells Fargo.
In May, GE completed the sale of commercial lending and leasing assets in Australia and New Zealand to Bain Capital Credit.
In June, the company said it received a binding offer from Cerebrus Capital Management for sale of its consumer finance business in France.
In July, GE signed and closed the sale of a 14.4 percent limited partner interest in Penske Truck Leasing Co. In the same month, it sold its shares in GE Capital Internanca S.p.A to Banca IFIS S.p.A. The company also completed the sale of its Equipment Finance and Receivable Finance businesses in France and Germany to Banque Fédérative du Crédit Mutuel in July.
In September 2016, GE completed the sale of its restaurant financing assets and its commercial lending and leasing business in India to a consortium led by former GE executives.
GE announced completion of the sales of its remaining 20 percent stake in the Hyundai Capital Services joint venture through a structured asset-backed security in October 2016. Also in October, it said it has completed its previously announced sale of is EMEA Commercial Distribution business to Wells Fargo.
Evolution Over Years
A peek at the annual report of 1993 shows that the company operated as two main units, focused on industry and consumers. The industry-focused business had among it:
Aircraft engines.
Appliances.
Broadcasting.
Industrial products and systems.
Materials.
Power generation.
Technical products and services.
Meanwhile, the consumer segment had financing and specialty insurance. The former accounted for roughly 70 percent of the total revenues and the latter 30 percent. Segment operating profit, less eliminations, saw a break-up of 90 and 10 percent from the industry and consumer business, respectively.
Meanwhile, in 2015, GE's segments under industrial business was as follows:
Power.
Renewable Energy.
Oil & Gas.
Energy Management.
Aviation.
Healthcare.
Transportation.
Appliances & Lighting.
These businesses in total accounted for roughly 91 percent of the total company revenues, with Power and Energy & Management contributing roughly 21 percent and 18 percent, respectively to the total.
Meanwhile, GE Capital accounted for roughly 9 percent of the total revenues, but bled at the operating level. The $17.97 billion operating profit generated by the core industrial businesses helped to offset losses by the finance segment.
Oil & Gas business, which GE plans to spin-off as a separate publicly traded entity post its planned merger with Baker Hughes Incorporated (NYSE: BHI) also accounted for a sizeable chunk of (roughly 14 percent) total revenues in 2015 and contributed $2.43 billion to segment profit.
GE exited the broadcasting business completely in 2013 by selling its entire stake in NBC Universal to Comcast. Earlier in 2009, the company had sold off a majority stake in Comcast Corporation (NASDAQ: CMCSA).
In early 2015, GE announced its intention to create a simpler and more valuable industrial company by selling most of its non-core GE Capital Assets, although retaining financing verticals essential to its core industrial businesses. So, it is truly imagination at work at the conglomerate.
Image Credit: By Pieter van Marion from Netherlands (A collection of KLM wheels) [CC BY-SA 2.0)], via Wikimedia Commons
View Comments and Join the Discussion!
Posted-In: Camden Group Daintree Networks Meridium ShipXpressTravel Top Stories Trading Ideas General Best of Benzinga