4 Reasons Why You Shouldn't Automatically Renew Your Benefits Each Year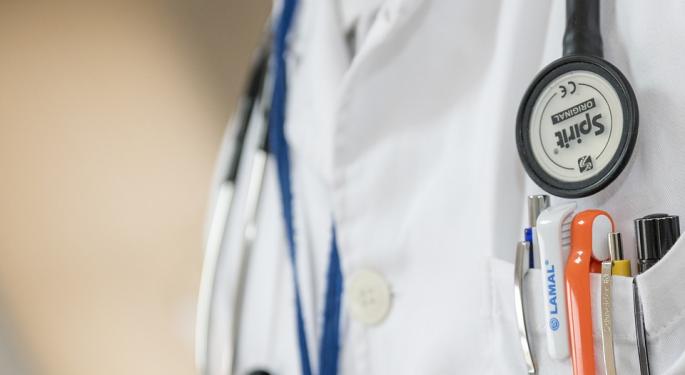 It's the most wonderful time of year, again. No, not the holidays—open enrollment season. Millions of Americans are currently in the process of signing up for health insurance and other benefits for 2017. Yet, unless you just got a new job, chances are you have not thought about, let alone reviewed or researched, your benefits recently. In fact, odds are—if you're even given a choice of what benefits to select—you were planning to just sign up for whatever you had last year. They were good enough, right?
Maybe so, but automatically enrolling in the same benefits as last year may be a big mistake. Changes in your life like getting married, having a child, or needing surgery can impact which benefits you need. Even the simple process of aging can have an effect on your requirements. You might also realize that, as you become more educated about your benefits, that you're more comfortable with different plan options then you had in the past.
Here are four reasons why it's important to take a fresh look at your options each year and re-evaluate the best combination of plans and products for you and your family.
Your finances can change
You might find yourself with more discretionary income because of a promotion, new job, decreased spending, or inheritance, or you may be feeling cash squeezed due to a big purchase, kids going to college, an unexpected pay cut, or unforeseen debt. Either way, your financial status has a lot to do with the types of benefits you may wish to choose. For example, if you anticipate being more financially stable in the coming year, you might feel comfortable taking on the risk of unexpected medical expenses in return for choosing a lower cost plan.
Plans offered can change
As insurance carriers update plans, and employers re-evaluate offerings, some of your options may have changed. Make sure to review plans each year for changes and consider any new plans offered to ensure you're finding the plan with the greatest balance of cost efficiencies and coverage. Likewise, consider any new plans offered while taking into consideration things like deductibles, copays, coinsurance, and out-of-pocket maximums, along with the premium price, and network of doctors and providers.
Employer contributions can change
Most employers re-evaluate their employee benefits offerings, and their contribution towards them, each year. As you assess what your employer is offering and how much you'll be responsible for contributing, you might want to reconsider what coverage you actually need. And because some employers pay for their employees' life insurance or disability coverage, or make contributions to employee HSA accounts, it's important to understand how much your employer is contributing, and if this amount enables you the option of putting in your own funds towards additional coverage. For example, if your employer is now funding all employee HSA plans with a $500 contribution, you might feel more comfortable moving to a high deductible health plan knowing that you have money put aside to put towards your deductible.
Your health status can change.
Did you just get diagnosed with a chronic disease? Start a new drug? Just find out your family is expanding? All of these situations may affect the amount of medical services you need, and the coverage and networks that might be best for you—and these might not be the same as what you had last year.
Your benefits are a significant part of your compensation and should be treated as such. Reviewing your benefits offerings each year will give you the confidence of knowing you and your family have the protection you need, while ensuring any money you put toward them is money well spent.
Alan Cohen is co-founder of Liazon, operator of the industry-leading private benefits exchange for businesses across the U.S, and Head of Product, Exchange Solutions at Willis Towers Watson.
Posted-In: Education Health Care Topics Personal Finance
View Comments and Join the Discussion!