Here's How Shark Tank's Kevin O'Leary Starts Every Day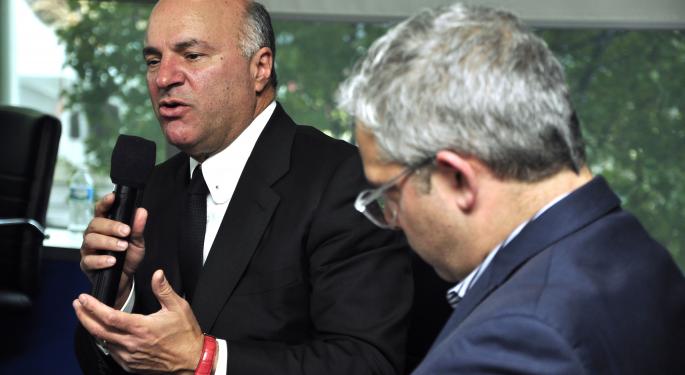 "Shark Tank" star and serial investor Kevin O'Leary has made his fortune by building successful businesses. And he didn't get to where he is by sleeping in.
The entrepeneur is up and on his exercise bike reading European bond reports by 5:45 a.m. From there he heads to work ("I always get there first"), where he starts his day with a tip he picked up from a CEO he knows.
"She puts three things and writes them down the night before and puts them on a sticky note on her laptop, and you don't do anything else until you finish the three things," he said. "No email, no TV, no phone calls, no meetings with anybody until you get the three things done. You can't believe how productive that is."
O'Leary let Benzinga in on another little-known but highly-recommended practice: use two phones. One is for family, and the other is for the companies he invests in.
"Every employee has my number, and it never rings. But the idea of access builds a powerful bond with your team," he said. "Say, 'Look, I'm your leader, I want you to call me anytime you want.' They'll never call you, but they'll respect you."
Watch O'Leary explain his full routine in the clip below.
Posted-In: Entrepreneurship Top Stories Success Stories Be Your Own Boss Startups Media General Best of Benzinga
View Comments and Join the Discussion!