A History Of The Minimum Wage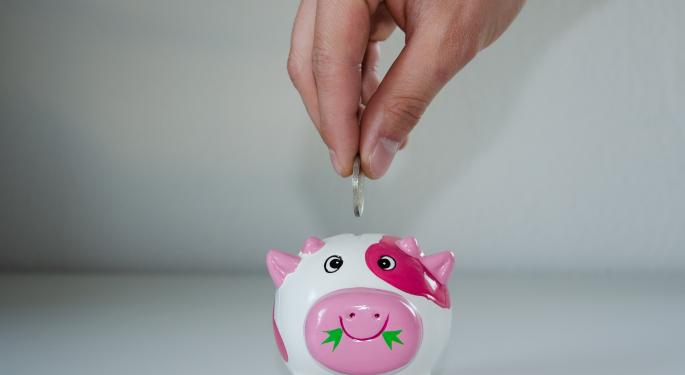 One hundred and two (102) years ago, Ford Motor Company (NYSE: F) announced a minimum wage boost to $5 per eight-hour day — a move that more than doubled the earnings of employees.
The increase turned out to be economically instrumental, as it fostered greater productivity and improved employee relations among Ford assembly workers.
In contemporary times, some businesses have imitated this yet-unusual tactic with hopes for similar economic gains.
In 2015, Gravity Payments Inc experimented with a $70,000 minimum annual salary. The decision on the part of CEO Dan Price prompted a loss of clients and some of the company's top employees, but the company is still afloat and functioning.
In 2016, both Starbucks Corporation (NASDAQ: SBUX) and JPMorgan Chase & Co. (NYSE: JPM) raised their minimum hourly pay — the former by rates between 5 and 15 percent and the latter by increments between $1.85 and $6.35.
Between 2015 and 2016, Wal-Mart Stores, Inc. (NYSE: WMT) raised its minimum hourly pay on two separate occasions: once from $8 to $9, and then to its present rate of $10. The company is currently enduring a large-scale battle with employees demanding a $15 minimum.
If successful, the "Fight for Fifteen" movement would cost Wal-Mart an estimated $4.95 billion annually according to the UC Berkeley Center for Labor Research.
When The Government Intervenes
While some corporations institute voluntary wages increases, others effect change more reluctantly and only to comply with federal mandates.
After New Zealand enacted the first federally regulated minimum wage law in 1894, the United States was slow to follow suit. Nearly 45 years passed before the United States instituted the Fair Labor Standards Act of 1938, which established a minimum hourly wage of $0.25.
Throughout history, the rate increased just short of 30 times, with the most recent change setting the price at $7.25. According to the Economic Policy Institute, this figure lies about $18 below the average U.S. hourly wage.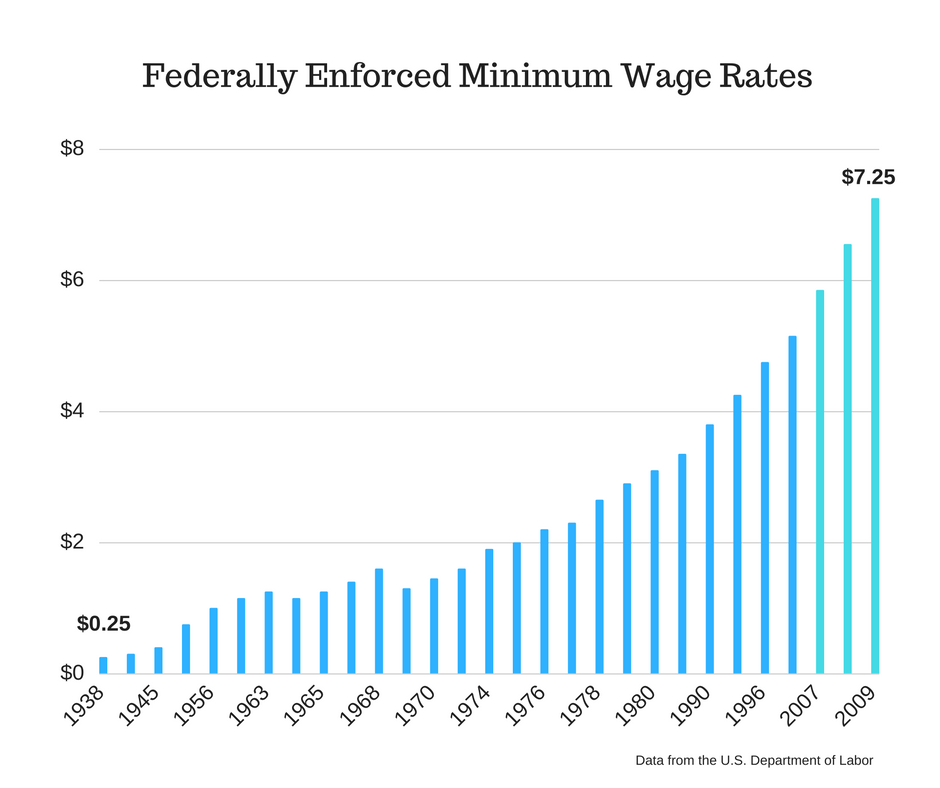 Most states maintain their own wage laws.
As of January 1, 29 states and D.C. enforced minimums above the federal rate and 14 states maintained the same rates as the federal government. Five had no minimum wage law, and two enforced rates lower than the federal minimum; employers in each state are obligated to comply with federal rules.
Throughout 2016, 20 states increased or were in the process of increasing their minimum wages, and 12 others currently have plans to effect raises in the coming years.
Posted-In: Dan Price economic policy institute Fair Labor Standards Act Gravity Payments minimum wageEducation Top Stories General Best of Benzinga
View Comments and Join the Discussion!