Startup Class Of 2006: Where Hulu And Others Are Now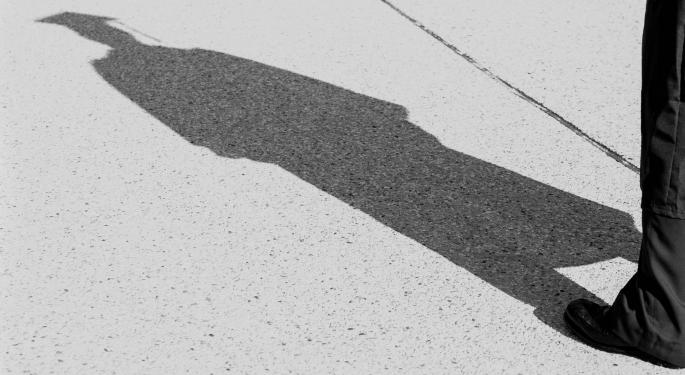 The year 2006 was a trying time for the U.S. economy, as GDP growth slowed along with job growth. The high-flying residential housing market landed with a thud. Consumers were stifled by rising debt burden. The U.S. dollar was sold off on expectations that the Federal Reserve would either stand pat or cut rates to spur growth.
Even as the economy waddled through those testing times, the corporate world saw the birth of several startups that went onto make a name for themselves in their respective area of operation. The success, though, did not come without their fair share of struggles.
Benzinga has profiled four of the companies belonging to the Startup Class of 2006.
1. Twitter's Growth Pangs
Twitter Inc (NYSE: TWTR), created in March 2006 by Jack Dorsey, Noah Glass, Biz Stone and Evan Williams, was launched in July 2006. It is a social networking platform, allowing users to post and read 140-character messages called tweets.
Statistics show that the company had about 310 million monthly active users as of March 2016. Growth in the initial years were torrid, with the company leveraging its popularity by making use of some widely publicized events, including sports. The company sold its shares to public in September 2013, offering 70 million shares at $26 per share. However, the company began to see a slowdown in growth in 2015.
Although Twitter is attempting to claw back the lost ground through concerted efforts such as live streaming of some sporting events etc., satisfactory growth is still eluding the company. The company is now touted as a potential takeover target.
2. Hulu Punches Beyond Its Weight
Hulu, a subscription video on demand service, was set up as a joint venture among Walt Disney Co (NYSE: DIS), Twenty-First Century Fox Inc (NASDAQ: FOXA) and Time Warner Inc (NYSE: TWX). Hulu was announced in March 2006, with Bruce Campbell, Peter Chenin, JB Perrette, Michael Lang, Beth Comstock and Jason Kilar being the founding members. The service was publicly launched in March 2008.
Hulu has stood the competitive threat offered by Netflix, Inc. (NASDAQ: NFLX) and Amazon.com, Inc. (NASDAQ: AMZN). After offering services free for many years, Hulu began to charge for plans, with a subscription-only model. This shift in strategy was possible only because it had clout with customers. Hulu is now charging $7.99 per month for service with ads and $11.99 per month, without ads. Subsequently, the company signed an agreement with Yahoo! Inc. (NASDAQ: YHOO) to offer some Hulu content free via the site called Yahoo View.
In August 2016, Time Warner announced that it has bought a 10 percent stake in Hulu for $583 million in cash. The deal values the company at $5.8 billion.
3. Alcatel Luncent Loading & Unloading
Alcatel Lucent SA (ADR) (NYSE: ALU), formed by the merger of France's Alcatel and Lucent Technologies, came into existence in December 2006. However, the two companies that merged had fairly longer histories.
After going about a buying binge, the company spun-off its enterprise business to Huaxin. Nokia Corp (ADR) (NYSE: NOK) announced its intention to buy Alcatel-Lucent for $16.6 billion in 2015, with the former gaining full control of the latter by 2016.
SolarCity Ushering In Sunshine
SolarCity Corp (previously traded (NASDAQ: SCTY), which has been bought by Tesla Motors Inc (NASDAQ: TSLA) in November last year, was the brain child of Peyer and Lyndon Rive. The company was founded in 2006, following prodding by Elon Musk, who incidentally is the cousin of the founders.
In 2008, the company began patronizing the leasing model that served to make solar energy affordable. Two years later, the company started to focus on governments, businesses and non-for-profit organizations in addition to servicing homeowners. The company plunged into electric car charging business in 2009.
SolarCity is estimated to have had 110,000 new installations in 2015, with a capacity of 870 MW of solar power.
View Comments and Join the Discussion!
Posted-In: Beth COmstock Biz Stone Bruce CampbellEducation Top Stories Startups Trading Ideas General Best of Benzinga