Buffering Your Budget: Saving For The Unexpected And Reevaluating Your Insurance Coverage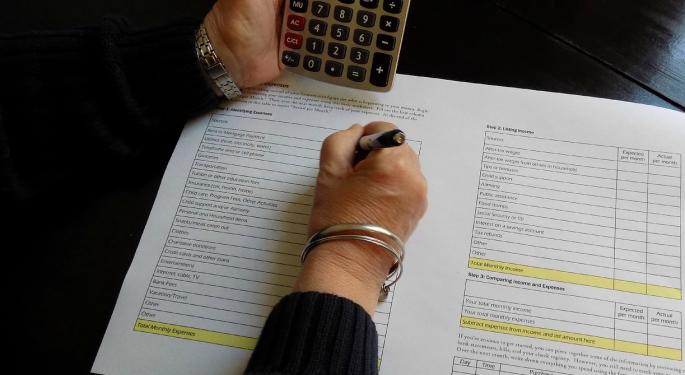 Financial planning for the future is anxiety-inducing in and of itself, but saving money for unexpected events, like vital car repairs, a prolonged job hunt or emergency hospitalization, will definitely put you out of the mood for weekly dinner and drinks at your favorite restaurant.
The impulse for many when faced with this thought is to not think about it and hope insurance coverage is sufficient. However, in a Federal Reserve report on the finances of families in 2015, the average out-of-pocket cost for a medical emergency was $2,782, with 46 percent of those who reported incurring those costs saying they had debt or unpaid balances.
Unfortunately, even the best insurance plans have deductibles and lacunas, and it is critical to be prepared for eventualities that are beyond the scope of even the most comprehensive plans. What if the family pet needs surgery? Or if someone in the household loses their job?
That is why it is extremely helpful to keep a pool of cash set aside explicitly for these personal catastrophes.
Where Do You Start When The Ends Are Uncertain?
The most intuitive way is to simply start putting away for those black swan events. Saving for emergencies is no different from saving broadly for your future. In fact, it is saving for your future, just one that you hope doesn't occur.
Below is a handy general guide from Ninja Piggy on how to start thinking about emergency savings and begin squirreling away money between your regular savings and your emergency fund.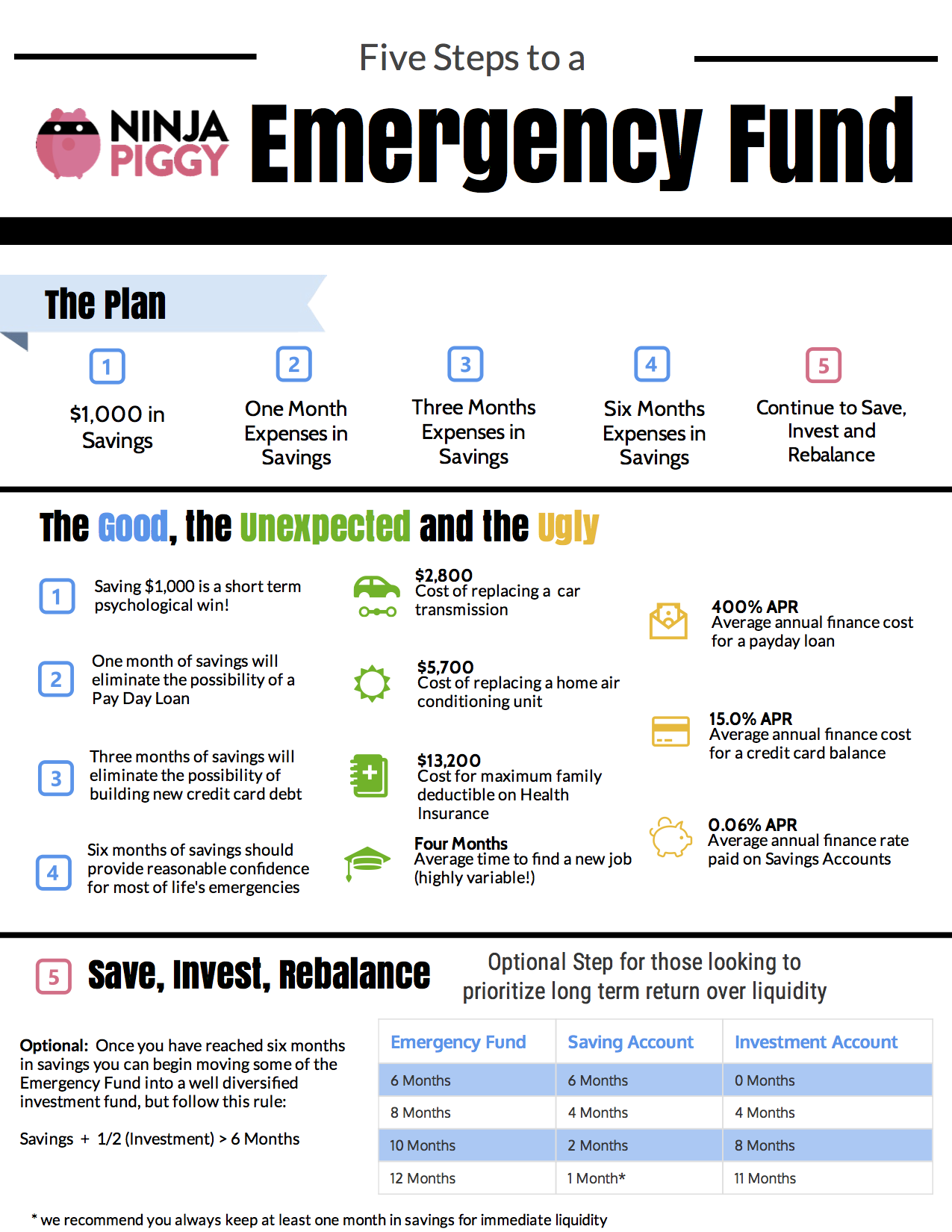 But, how do you determine what will be enough to avoid fiscal catastrophe? Below are some aspects of your finances to consider so you can avoid fretting if or when the second shoe drops.
Look At The Averages
Being aware of average costs others pay can help you gauge how much money you should hold in reserve. Research what you can expect for car repair, veterinary surgery or other not-entirely-unlikely occurrences that could happen based on the circumstances in your life.
Look At Your Plans
Being informed about your coverage under various circumstances will help inform some of your emergency goals. Go over your insurance policies. If you notice areas where you are vulnerable, consider talking to your insurer about expanding your coverage. Also, take stock of your deductibles and what you can expect to pay before your insurance does kick in. These numbers are pretty straightforward goals to set for your emergency funds.
Look At Your Daily Expenses
One of the most prolonged and financially devastating contingencies is losing a source of income. If you or someone in your household has their salary or hours cut, or if they are fired, the search for a new or alternate job can be long and frustrating.
Taking survey of what your daily expenses are and knowing the bare minimum of how much you will need in a month can help establish an amount to save. While you cannot anticipate how long a financial dry-period could last, a general rule of thumb is to save enough for six months.
When in doubt, reach out to your financial advisor for assistance in calculating your specific needs and an appropriate range for your emergency fund.
Infographic Source: Ninja Piggy, "5 Steps To An Emergency Fund"
Posted-In: Budgeting emergency funds emergency savings USAAEducation Personal Finance General Best of Benzinga
View Comments and Join the Discussion!