Electoral College Day: What You Need To Know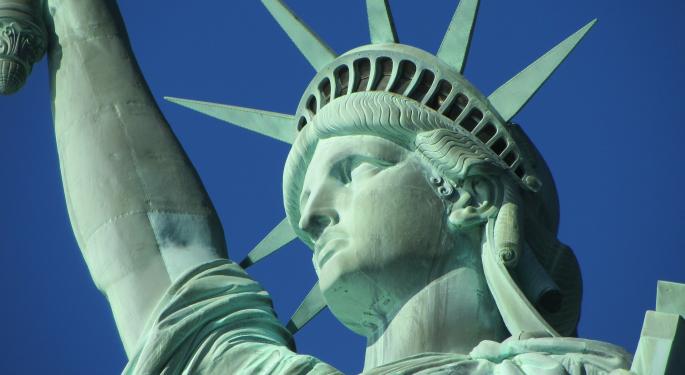 Americans dissatisfied with Donald Trump's election victory in November are all-too-familiar with the fact that he got more than 2 million fewer popular votes than opponent Hillary Clinton. Despite losing the popular vote, Trump handily won enough delegates in the electoral college to secure the victory.
The electoral college of delegates will meet Monday to officially cast their votes for president. While these delegates are expected to represent the will of their districts, many aren't actually required to vote for their party's designated candidate.
Faithless Electors
It's certainly not unprecedented for electoral voters to vote against the will of the electorate. In fact, there have been 82 instances of so-called "faithless electors" not voting for the winning candidate and voting instead on personal conviction.
As recently as 2004, an anonymous Democratic elector from Minnesota voted for John Edwards instead of popular vote victor John Kerry.
Founding father Alexander Hamilton once wrote that the electoral college allowed the president to be chosen "by men most capable of analyzing the qualities adapted to the station, and acting under circumstances favorable to deliberation."
According to hamiltonelectors.com, there are 21 electoral delegates who have pledged to vote against Trump on the grounds that he is unfit to be president. Even if that number is accurate, Hillary Clinton would still need another 16 faithless electors to overcome Trump's lead.
Other electoral college voters are demanding more information about Russia's election tampering prior to casting their votes. Since Election Day, the CIA has revealed that Russia intervened in the election on behalf of Donald Trump.
Ten electors have sent an open letter to Director of National Intelligence James Clapper requesting more information about Russia's impact on the election.
It seems extremely unlikely at this point that there will be enough faithless delegates to overturn Trump's victory. However, if the faithless delegate movement gains momentum in coming days, an election overturn could send financial markets into complete turmoil.
Market Impact
The electoral college overturning a presidential election would be uncharted territory for U.S. politics, and uncertainty and chaos are typically poison for financial markets.
The 2000 Bush/Gore recount wasn't nearly on the level as a potential electoral college rebellion in 2016 would be. Even so, the uncertainty surrounding the election outcome in 2000 sent the SPDR S&P 500 ETF Trust (NYSE: SPY) crashing roughly 8 percent in the first two weeks following the election.
If there is any kind of controversy surrounding the outcome of the electoral college vote next week, traders can expect a far more severe market reaction this time around.
Posted-In: Donald Trump electoral college Hillary ClintonEducation Politics General Best of Benzinga
View Comments and Join the Discussion!