How Much Was A Bottle Of Coke When Warren Buffett Was Born?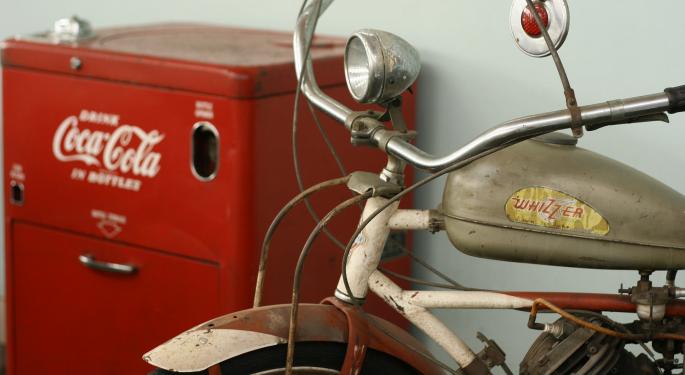 Billionaire investor Warren Buffett turned 86 years old on Tuesday. Here is a look at the price of some notable items at the time of the Oracle of Omaha's birth in 1930.
The average income per year was $1,970 and the average price of a gallon of gas was just $0.10 while a new car cost on average $640.
Adjusting for inflation, the average income per year was $28,387, a gallon of gas cost $1.44 and the average cost of a car is $9,333.40.
The price of a barrel of oil was $1.19 in 1930, which adjusted for inflation is $17.15.
Related Link: Warren Buffett's 86th Birthday: A Look Back At 75 Years Of Investing Genius
Buffett, a known lover of Coca-Cola (NYSE: KO) drinks, likely paid a nickel for a bottle of Coke in his early teen years. Adjusted for inflation, it would cost $1.48 today.
Dairy Queen, another company in Buffett's portfolio, began selling its then unnamed soft frozen dairy product in 1938 for $0.10. Assuming an 8-year old Buffett treated himself to the snack, it would have cost $1.71 in today's dollars.
Buffett is also known to treat investors who visit him to a McDonald's (NYSE: MCD) lunch. Assuming he kept the ritual dating back to when he officially become a millionaire in 1962, treating clients and investors a McDonald's cheeseburger at the time would have cost $0.19, or $0.45 for a burger, fries and shake. In today's dollars, the cheeseburger itself would cost $3.24 and the meal would cost $7.68.
On behalf of the entire Benzinga team, we wish Warren Buffett a happy 86th birthday.
View Comments and Join the Discussion!
Posted-In: Warren BuffettEducation Success Stories General Best of Benzinga