Buffett And Berkshire Say Goodbye To Derivatives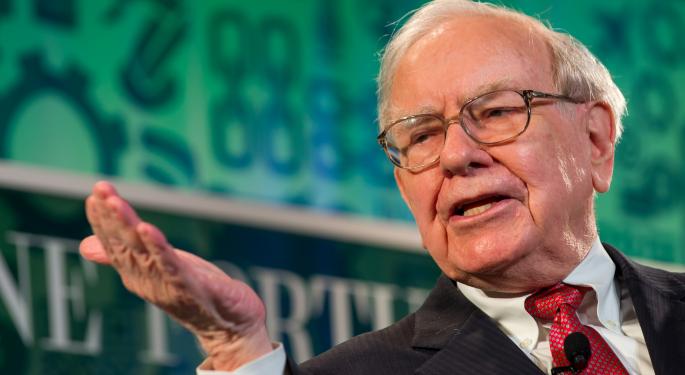 Warren Buffett and his investment fund Berkshire Hathaway Inc. (NYSE: BRK-A) (NYSE: BRK-B) will no longer make use of credit derivative exposure in its portfolio.
Credit derivative products aren't intended for ordinary investors because of the complexity of the product. Simply put, a credit derivative is a financial asset in which the price paid is determined by the credit risk of the underlying asset.
As an example, consider a financial institution is worried that a major corporate client won't be able to repay a large loan. The bank could enter into a credit derivative agreement with a private investor (such as a hedge fund or even Buffett himself) with the following terms:
If the corporate client defaults on the debt and can not repay the principal, the private investor will compensate the lending bank an amount equal to the remain interest and principle in return for a set fee through a fixed term.
On the other hand, if the corporate client does not default then the private investor keeps the annual fee associated with the credit derivative and there are no other transactions.
Related Link: How To Use Coattail Investing
Buffett himself said more than 10 years ago that these types of derivatives represents a "financial weapons of mass destruction" but the Oracle of Omaha entered into a number of contracts in the subsequent years. According to Bloomberg, he argued that credit derivatives were attractive for him because he receives cash up front that can be invested elsewhere.
Bloomberg also noted Buffett closed its final credit derivative position in July, the last of which was related to municipal debt issues with maturities ranging from 2019 to 2054.
Image credit: Fortune Live Media, Flickr
View Comments and Join the Discussion!
Posted-In: Berkshire Hathaway Bloomberg credit derivatives Warren BuffettEducation General Best of Benzinga