30+ Things To Never Scrimp On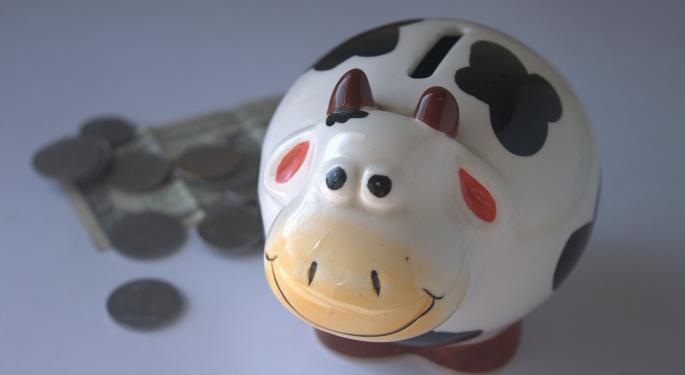 While savings and budgeting tips abound, there are certain things that — no matter how frugal you want to live — just aren't worth saving the pennies. The main reason being, the cheap options are more than cheap quality; the cheaper quality downright does not justify the lower cost.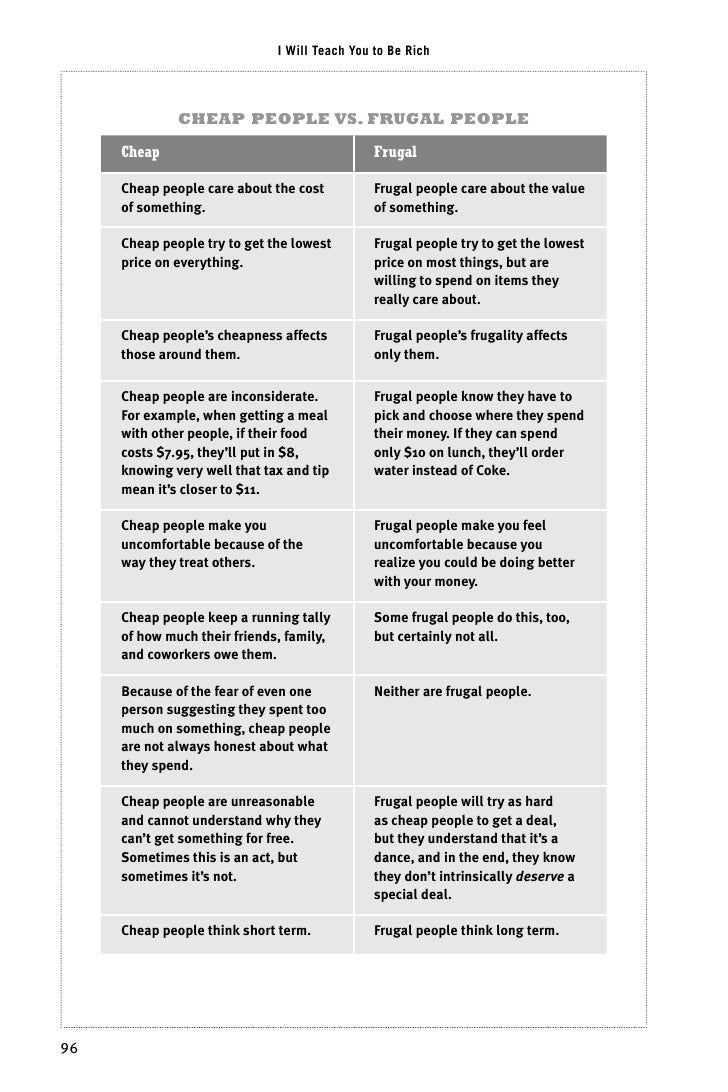 Your Health
Education: A quality education can set you up for success in life. While the cost of an education does not implicitly define the quality of the education, accredited schools (trade schools, vocational schools, community colleges, universities, liberal arts institutes, etc.) are far superior to no higher education
Water Filter vs. Tap Water: Some tap water is safe, but others are not. Take Flint for example, and consider safer drinking options.
Annual Doctor's Visits: It may be a pain, but you're worth it.
Dental Visits: If you don't take care of your teeth, the rest of your health will suffer.

Quality Toothbrush
Dental Floss

Eye Exams/Prescriptions: Take care of your eyes. They're the only pair you've got.

Polarized Sunglasses: See above.

Running Shoes: Ill-fitting shoes can cause a plethora of health concerns, from blisters to shin splints, instable joints to tendonitis, plantar fasciitis to cartilage damage.
A Really Good Mattress: Even overlooking the various back problems, breathing problems and muscular problems from sleeping on a poor quality mattress, a good night's sleep is incomparable to the alternative.
Shoes: Same deal as running shoes. Don't abuse your feet; they carry you through this life.
Socks: They are worth the extra few dollars a pack. From cushioning your feet to minimizing odor, blisters and bacteria, quality socks are worth every penny.
Undergarments: You don't need to buy $30 pairs of briefs, but particularly for women and active adults, ill-fitting undergarments or undergarments that aren't breathable can cause some nasty health complications.
Razor: A bad razor can lead to ingrown and infected hairs. Not worth scraping your face or other body parts with something that could lead to such miserable side effects.
Deodorant: Quality outweighs cost here, once again.
Sunscreen: Skin cancer is no joke. Use the good stuff, and use more than 20 spf every time.
Winter Coats/Boots: Winter can be just a grueling as the summer sun. Don't wager your health on underrated winter apparel.
Food: This one can be tricky. There are plenty of ways to cut grocery costs without cutting into the health benefits; however, some things on your list are not worth scrimping.
Intimacy Items: From lubrication to birth control, this is not where you want to save your money.
Personal Safety: It's not worth saving a few dollars to walk home in the dark in a sketchy part of town, hitch a ride with strangers or put yourself into another such dangerous situation.
Your Transportation
A Reliable Car: If your car is an absolute junker, it will cost more in upkeep, repairs and inconvenience than a reliable used car.
Car Maintenance: Don't go to sketchy mechanics to save a bit. And definitely don't overlook yearly car maintenance. It costs much more than a standard oil change to fix the damage done by missing such an important and easy part of vehicle ownership.
Tires: Think of tires as the footwear for your car. If you wouldn't use sub-par shoes on yourself, don't use cheaply-made, poor quality tires on your mode of transportation.
Windshield Wipers: Cheap windshield wipers are a hazard. Don't do it.
Your Home
Energy-Saving Appliances: Definitely worth the money over the lifetime of the appliances.
Toilet Paper: There are almost always coupons, sales or other deals on quality toilet paper. Don't scrimp on bathroom care.
Trash Bags: Cheap trash bags rip and don't hold up as well. Cleaning up trash that didn't make it to the trash bin is no fun.
Windows: If your windows don't seal, you'll be spending more money year-round to keep the warm air in or out. Weatherizing your home can save hundreds of dollars over the lifetime of home windows.
Your Employment
Office Chair: Your back, neck, shoulders and core will thank you for investing in a chair that is designed for long sitting sessions.
Reliable Transportation: If you cannot reliably get to and from your place of employment, your job security greatly declines. Don't risk your source of income on inconsistent transportation.
Education: You are worth it. Never stop learning. Staying relevant within your field is particularly important in this cut-throat employment environment our society currently faces.
Work Attire: What you wear says a lot about you. Put your best foot forward by having a versatile, yet professional wardrobe. It doesn't have to be expensive to be quality. Learn to coordinate with a few basics and you can have year-round clothing options on the cheap.

Comfortable Shoes: Similarly to how quality shoes can influence your health, comfortable work shoes can influence the quality of work you produce on a daily basis.
Quality Socks: See above.
Quality Undergarments: See previous explanation.

High-Speed Internet: Particularly if you work from home or do a lot of professional communications from home, working with less-than-ideal Internet connections can damper your professionalism, attitude and overall satisfaction. Not much is more frustrating when you're working on a deadline than interrupted or slow Internet.
There are plenty of areas within your budget where you can find ways to save a bit. Going generic versus name-brand, buying in bulk and shopping local can all help you maximize your budgeting yield. However, the above items are by and large worth the cost.
Posted-In: Budget Budgeting frugality savings plan spending strategyEducation Personal Finance General Best of Benzinga
View Comments and Join the Discussion!