4,214% Interest Rate Payday Loans? Yes, They're real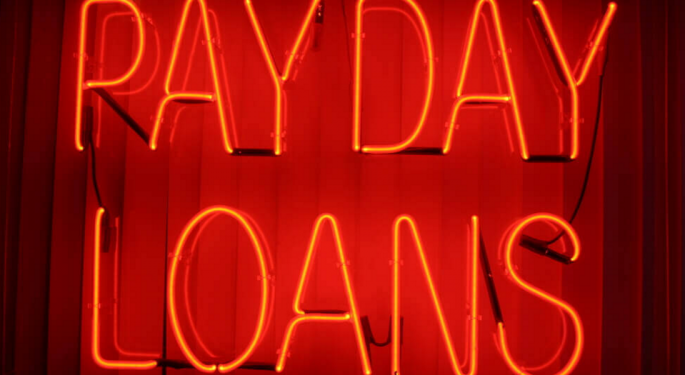 All over the country, payday loan businesses seem to be popping up promoting "fast cash now." While technically legal in most U.S. states, these payday lenders have quickly gained a bad reputation for predatory behavior. Unfortunately, many payday loan customers have no idea how badly they are being taken advantage of, or that there's now a whole range of better alternatives available.
How payday loans work
Despite their less than stellar reputation, payday loans are not all that bad. The idea behind payday loan businesses is to make short-term stop-gap loans to working customers when an unexpected expense arises between paychecks.
For example, a customer that lives paycheck-to-paycheck may not have budgeted their last paycheck for unexpected car repairs. Without a working car, some people can't get to work or get their kids to school, but a payday loan can solve this problem by providing a cash advance on a future paycheck. Payday lenders make short-term (often one or two-week) loans, which in theory should serve as a convenient last resort when unexpected expenses arise.
A 4,214% loan? What?
Unfortunately, partly due to predatory business practices and partly because of customer ignorance, payday loans often do more harm than good. Assuming the business is not an outright scam, which is surprisingly common among payday lenders, the interest rates on payday loans are exobitantly high.
To borrowers that aren't savvy in finance, payday lenders often offer interest rates of around 10% on a one-week loan. That 10% rate might sound reasonable when compared to, for example, a 15% interest rate on a credit card. However, credit card interest is compounded annually, not monthly or bi-weekly like the methods many payday lenders use. Ferratum and Wonga, in fact, reportedly charge typical APRs of 3,113% and 4,214%.
While this may seem extreme, it's very common for payday loans businesses to offer loans with an average APR of 400-500% or higher.
Find out your tailor-made rates.
Lending standards
Although these rates are unreasonably high, the lenders may not be making as much profit as you would think. Another related statistic that is deceptive on the surface is the loan default rates of payday lenders. Payday lenders have historically endured about at 6% default rate, which may seem reasonable compared to the 5% default rate of leading alternative lender Lending Club.
Once again, however, the repayment period for Lending Club's loans is typically three to five years. Payday lenders, on the other hand, are witnessing a 6% default rate on loans that are typically less than a month in duration, meaning that these payday lenders must charge extremely high interest rates to make up for default losses.
The payday lenders aren't the victims in this system, however. High default rates are merely a symptom of irresponsible lending practices. Because payday lenders work with borrowers with poor credit, the lenders are well aware that they will experience a high default rate and must charge to compensate for it.
In other words, borrowers are paying for the high default rates, not the lenders themselves.
Takeaway
Sometimes life throws you a curveball that leaves you unprepared. When setbacks do arise, it's tempting to opt for a payday loan, but the numbers show this will likely only make your financial situation worse in the long run.
In fact, payday lending has already been banned outright in 12 states across the country because of its reputation for taking advantage of customers. If the idea of taking out a payday loan ever crosses your mind, it's crucial you understand the risks before you sign the dotted line.
Posted-In: Education Topics Personal Finance General
View Comments and Join the Discussion!