Cleaning Tips To Save You Money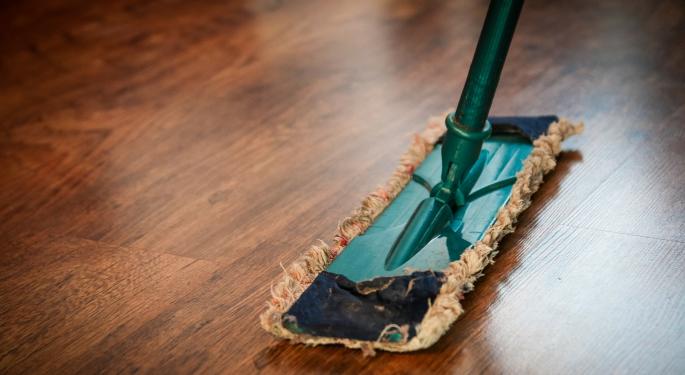 For adults in their 20s, first out on their own and learning the ins and outs of home maintenance, whether in an apartment setting or first-time home, keeping a clean living space can be an ongoing battle.
Despite the tediousness of cleaning, maintaining a sanitary home isn't an option, it's a housekeeping necessity. Just some very basic research on the health effects of dust and dust mites, mold and mildew and you'll be well on your way to Self-Motivation 101: Cleaning Edition.
And, while hiring housekeepers for your private residency is not unheard of, it is an occupation that has low employment figures. According to the Bureau of Labor Statistics' most recent data from 2014, the national employment estimate for maids and housekeeping cleaners came in at 929,540.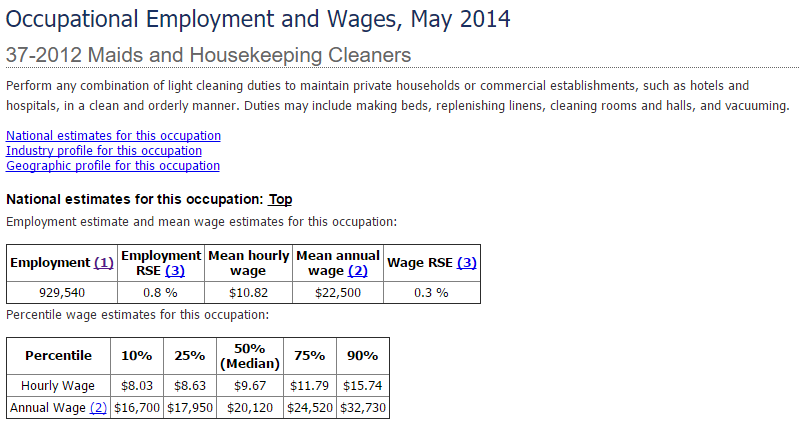 Source: Bureau of Labor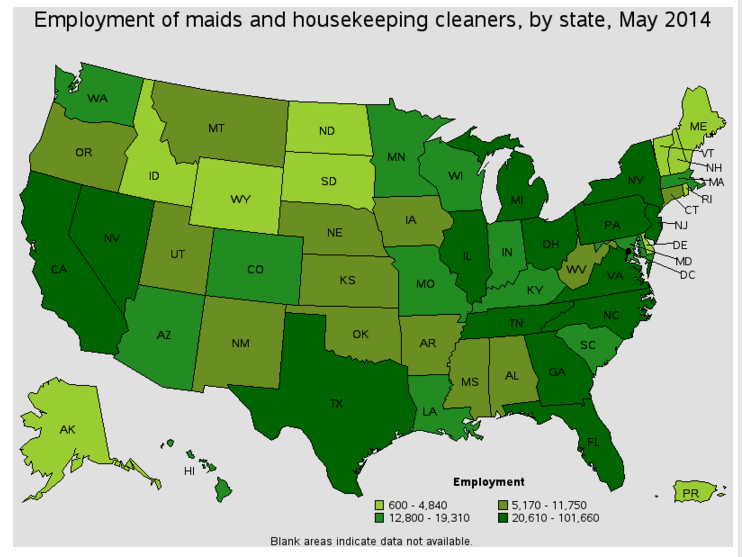 Source: Bureau of Labor
For many Millennials, after grasping the importance of keeping a standard of cleanliness, the next hurdle is managing the time, effort and money involved. It can be overwhelming to go on a New Year's Resolution-fueled shopping trip to stock up on household cleaners and watch in awe as the shopping bill quickly multiplies. Don't get discouraged; you can have your clean and keep your budget, too.
Shop In Bulk
Just as many grocery shopping budgeters tout the benefits of shopping in bulk for non-perishables, cleaning supplies can also be stocked up from wholesale stores or through vendors who give discounts on crates or pallets.
Be aware that the expense will be more up front, but will benefit your annual budget. Don't shop in bulk if you can't afford it, but if the option is available, seriously consider the benefits of using an extra closet, pantry or storage nook to keep housekeeping essentials on hand.
Look To More Natural, Household Staples Cleaners
Baking soda, vinegar, warm soapy water, lemons, vodka…the cleaning power of these kitchen staples might surprise you. And the cost of a bottle of white vinegar is pennies to the price tag of high-end, specialty cleaners.
From cleaning your microwave with a bowl of vinegar to scrubbing your grout with baking soda, shining fixtures with lemon and dumping the peels in your garbage disposal, maintaining a clean home does not require an endless supply of cleaners specifically designated for bathroom, floor, tile, cabinet, kitchen or countertops. In general, these cheaper cleaners do just as good of a job as the plastic squirt bottles found in the cleaning supply aisle at your local box store.
Another benefit to using what you already stock in your kitchen is the reduction of chemical pour offs.
According to Golden Shine Cleaning Agency, Inc., "More than 184,000 tons of household cleaning products are poured down the drain each year nationwide. That's over 1,000,000 pounds a day."
Additionally, according to the same research, your inside air is 200–500 percent more polluted on average than the air outside. Juxtapose that to the fact that the average American spends over 85 percent of their day inside, and it's easy to see how a dirty home is more detrimental than a simple eyesore to your infrequent houseguests.
Know The Power Of Your Products
While vinegar and baking soda can do marvelous things, they are not the universal housekeeping miracle goos. For deep-set stains, toilets and bathtub gunk, some industrial cleaners may need to be employed.
However, look to off brands where you can. There are some products that the name brands truly do work better than the store brand, but other times, the generics are just as effective. When shopping, look at the lower shelves and higher shelves for lower priced, generic offerings; compare ingredients and reviews and make informed decisions, only spending on top-name products when the benefits clearly outweigh the cost.
Also, look to store brands for cleaning supplies such as paper towels, bleach, baking soda, vinegar, soap, sponges, mops and brooms.
Maintain And Keep Your Supplies Clean, Too
Maintaining a clean home makes deep cleaning much easier and less stressful. Another added bonus? Over the long run, keeping your home clean throughout the year will cost less than periodically deep cleaning.
One final area of keeping a standard level of cleanliness that is often overlooked by "first-time cleaners" is the state of reusable cleaning supplies. If your mop is mucky or your sponges are stinky, you're not really cleaning, regardless of how often you scrub the floor. Keep your supplies clean and dry after every use and you'll minimize the risk of simply spreading the germs in a diluted film across your surfaces.
Image Credit: Public Domain
Posted-In: Budgeting budgets Bureau of Labor green cleaning millennialsEducation Personal Finance General
View Comments and Join the Discussion!