Liquidity Is Dry And It's Making Some Traders Cry (Again)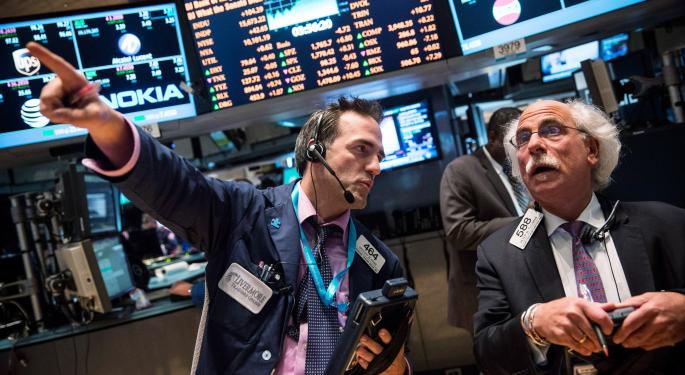 November is nearing its end. Following the mayhem in August that is being falsely blamed on a trading style known as "risk parity" (which has been around for years), the U.S. equity markets continue to chug higher while the Fed debates a December rate hike.
In the midst of all this, evidence shows market dynamics shifting. Each week NYSE releases data reports for Programmed Trading as a percent of Total Volume and the data shows Programmed Trading has hit its lowest level in history of 20.7 percent in October.
(Click To Enlarge)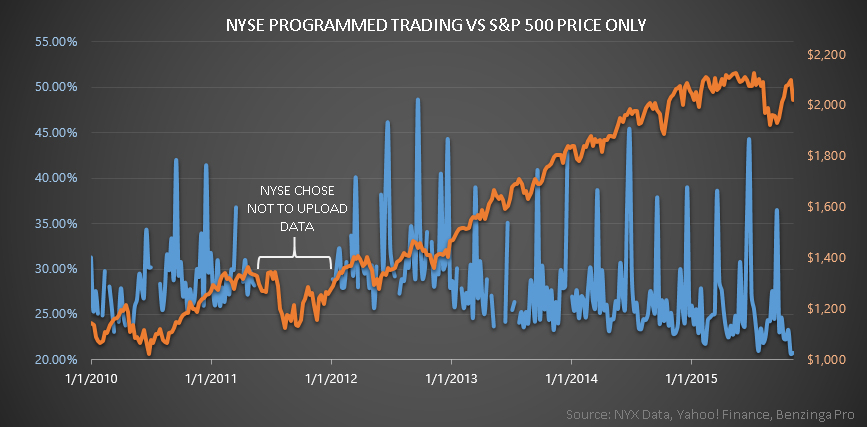 Nanex LLC's Eric Hunsader on Tuesday noted the continuing decline in the average trade size in any given S&P 500 stock:
(Click To Enlarge)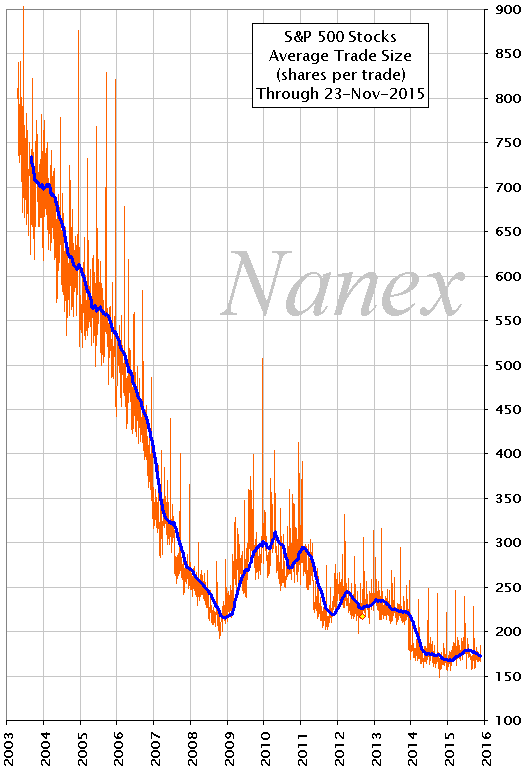 Benzinga has heard from traders speaking up more and more about the apparent decline in liquidity. These complaints come just over eight years into Regulation National Market Structure.
Kor Trading's David Lauer told Benzinga in a phone call on Tuesday that he has heard liquidity complaints from participants in a broad array of asset classes. Much of the issue is being attributed to order flow and order routing practices, though these are not the definitive culprits of this exacerbated drought. Kor Trading is a consulting and analytics firm.
Traders and analysts alike talking with Benzinga have attributed causes for the drought to investors awaiting a decision from the U.S. Federal Reserve on interest rates, the current end-of-year environment, and also (but not limited to) the tail end of portfolio reallocation that took place through August and September 2015.
For those already holding U.S. equities, history may be on your side as the S&P 500 historical performs well during the so-called Santa Claus Rally period between October and January:
(Click to Enlarge)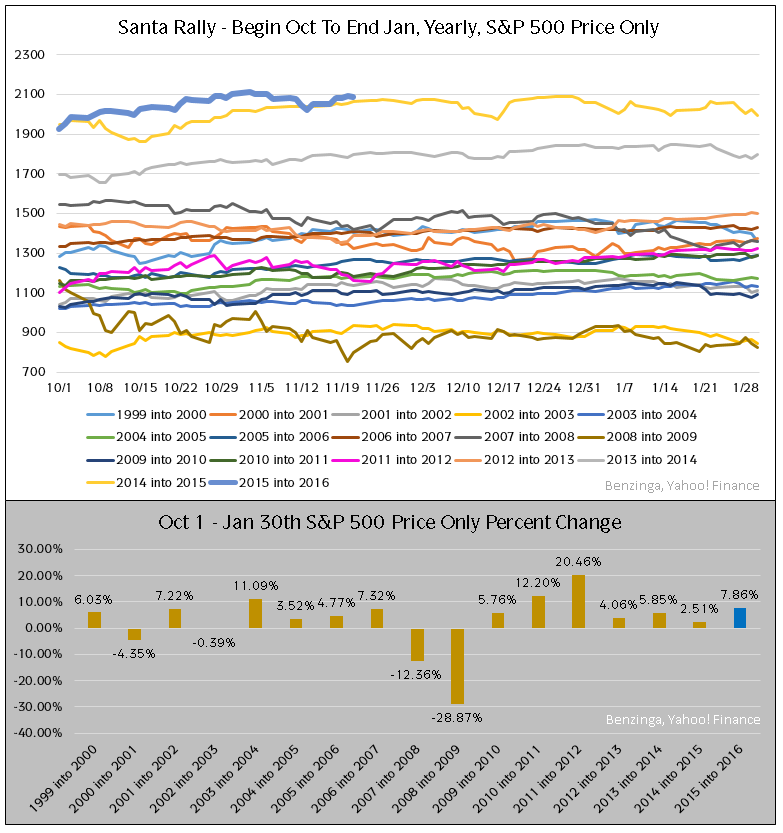 View Comments and Join the Discussion!
Posted-In: Eric HunsaderNews Education Opinion Federal Reserve Exclusives Markets General Best of Benzinga