How To Prepare For Winter's Potholes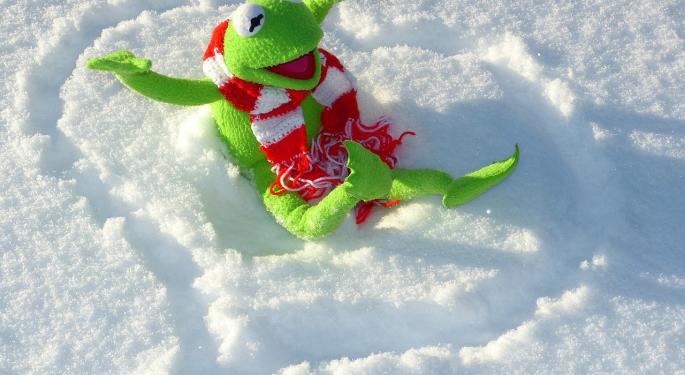 As the seasons change and the year begins to wind down, it is a good opportunity to look at end-of-year financial obligations and prepare for common financial drains that crop up during winter.
Having a high degree of financial readiness can protect your assets from uncertainties and unplanned life events. Regardless of how in touch you are with your budget or overall financial health, taking time today to reevaluate the key areas of financial readiness can only benefit you and your family.
Financial Readiness
Financial readiness is not synonymous with financial stability, but the two concepts go hand in hand. By assessing your monetary situation, you can determine what areas of your financial portrait need closer attention, some extra TLC or a complete overhaul.
Looking at the key areas of spending (budgeting for today and the near future), saving (preparing for the far future) and protection (extra cushioning for unexpected life events, regardless of when they might occur), financial stability for today, tomorrow and 30+ years down the road can be attained.
It takes time and effort, but there is no insurance comparable to being self-reliantly prepared for whatever comes your way.
Related Link: You're Never Too Old To Revisit Your Budget
Literal Potholes Ahead
Depending on where you live, winter can drag with its chilly fingers some unexpected and devastating financial drains. From frozen water pipes to cracked asphalt, higher utilities and more medical expenses, winter is often unkind.
Take precautions now before the weather turns to prepare for the blustery climate ahead.
Winterize your home and car, paying special attention to utility leeches such as unsealed doors and drafty windows. Replace air filters and hang blackout drapes. Check your pipes and appliances for cracks and leaks.
Check your winter supplies such as sand/salt, ice scrapers, snow blowers, shovels and deicers. It's better to be ready weeks out than caught unprepared when the first storm hits.
Related Link: How To Budget For Last-Minute Holiday Gifts
Figurative Winter Potholes
Just as importantly, prepare for the limitations colder weather will burden your daily routine with. If you normally park farther away during the warmer months, but the cold drives you to more expensive, albeit closer, parking spots, keep that in mind.
Be aware of the changes you make in your spending habits because of the cold, ice and snow.
Reevaluate your budget and add some wiggle room for the last months of the year. By saving elsewhere in your budget, you can offset the inevitably higher utility bills.
Set up a separate budget for holiday/seasonal spending that might otherwise sneak up on your household budget. November through January often heralds higher expenses because of the frequent travel, gift giving and family gatherings associated with the season. Make sure to prepare for these expenses now.
A plan is only as effective as its execution; take the time today to prepare for tomorrow. The time and effort it takes to plan for the future inevitably pays off. Particularly as the year winds to a close, planning now for the financial ups and downs of the winter months can help you relax and enjoy this season of family, friends and gratitude. Give yourself and your family an early holiday gift by being financially ready for whatever winter potholes may appear.
Image Credit: Public Domain
Posted-In: Budgeting Financial Literacy financial readiness USAA winterEducation Personal Finance General
View Comments and Join the Discussion!