Can Chinese Consumers Bounce Back? U.S. Companies And Investors Need To Know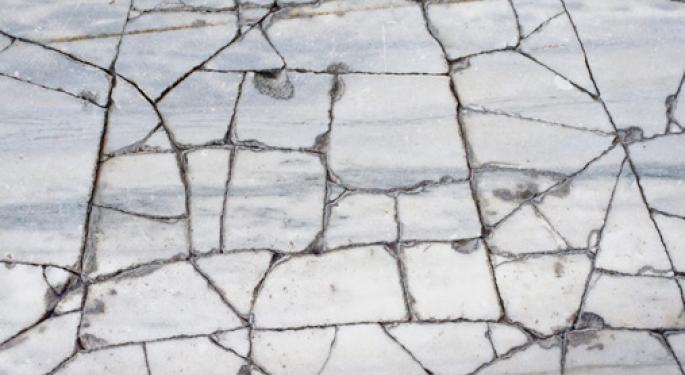 If the consumer really is king, then two giant economic kingdoms matter for investors right now: China and the U.S.
Both are due to report their latest retail sales figures midweek, which will be just days after the People's Bank of China said Sunday it would shave another quarter of a percentage point from its benchmark lending and deposit rates. That's the third rate cut in six months as officials scramble to pump life into this formidable economy before it risks sinking global growth, too.
"China's influence has reached a point where their economy and our economy influence each other very heavily. Investors can't watch one without the other," says JJ Kinahan, chief strategist for TD Ameritrade.
China's central bank move underscores concerns expressed by Chinese officials that credit expansion caused a severe debt drag that now risks stalling growth. Some industry economists believe China may fall short of reaching its already-lowered expectations for 7% annual economic growth in 2015, which would be the slowest in some 25 years.
"Economic growth is, to a large extent, still relying on government-led investment, and the room for further expansion is quite limited," the central bank said in a release. "In addition, the rising debt size is forcing China to use a lot of resources in repaying and rolling over debt, which leads to contraction effects for the macro economy."
Economists also believe China may not be done goosing growth. The Wall Street Journal previously reported that the central bank is also considering a credit-easing tool that will allow local governments to restructure hefty debts. China's total debt equates to 282% of its GDP, according to the McKinsey Global Institute.
But Is It Working?
China's consumers are of major concern for U.S. companies and U.S. investors. Interest rate efforts to date have had limited traction. Case in point: China's passenger-car market recorded its weakest gain in 26 months in April, according to the China Association of Automobile Manufacturers as cited by The Wall Street Journal.
Related Link: Can Too Much Trading Practice Knock You Off Your Game?
Kinahan said it can be important for investors to understand the individual companies that make up their portfolios and mutual funds, and to have a sense of the exposure to China's consumer markets (and, well, the good ole U.S. consumer for that matter). Investors might ask, for instance, what percentage of General Motors' (NYSE: GM) revenue now comes from China (figure 1).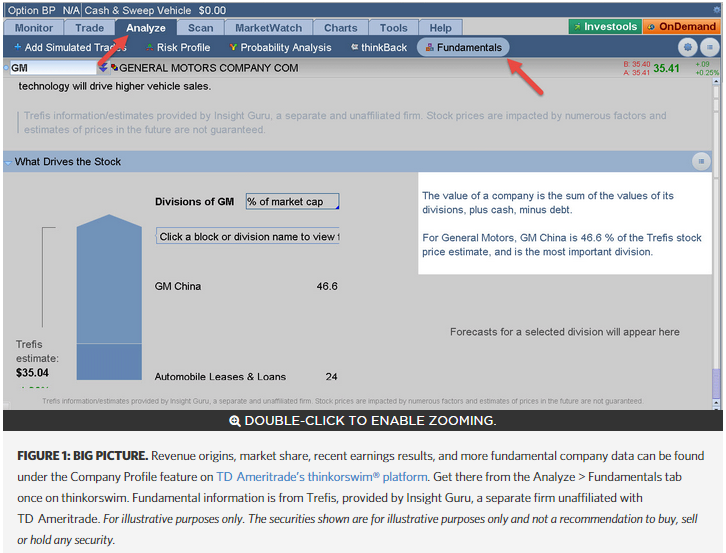 Wide Impact
So, whose consumer has more might? It depends on which figures you use to determine the bigger economic ranking between the U.S. and China. International Monetary Fund data from late last year said China now accounts for 16.5% of the global economy when measured in real purchasing-power terms compared with 16.3% for the U.S.
The U.S. and China have been jockeying for position in other markets over the past year. According to the Financial Times, China surpassed the U.S. as the world's largest importer of crude oil. China took in 7.4 million barrels per day in April, about 200,000 more than the U.S.
And don't forget the tech sector. Smartphone shipments in China fell 4.3% in Q1 compared with a year ago for the first time in six years, according to International Data Corporation. Rival industry surveys show continued growth during the quarter but at much slower levels than previously. The researchers said the entry-level smartphone market in China looks to have reached saturation, meaning that U.S. makers will be pinning hopes on upgrades in a country whose consumer spending has slumped overall.
China is scheduled to release retail sales data on Wednesday (estimates weren't available), the same day that U.S. government figures on U.S. retail sales are issued. Although U.S. sales rose 0.9% in March, that figure missed Wall Street expectations and followed three monthly contractions. U.S. retail sales are expected to show only slim growth in April, according to industry economists, but Wall Street is wondering if stronger April job growth will show up in cash register receipts.
As stock investors assess consumer-spending muscle, it may not really matter which economy is No. 1 and which is No. 2. The point is: both are big and both are wavering right now, although China may take the top spot for bigger risks. It is, after all, in rate-cutting mode, while the U.S. is looking to nudge interest rates higher.
This article was originally posted here by Rachel Koning Beals on May 12, 2015.
TD Ameritrade, Inc., member FINRA/SIPC. Commentary provided for educational purposes only. Past performance of a security, strategy, or index is no guarantee of future results or investment success. Inclusion of specific security names in this commentary does not constitute a recommendation from TD Ameritrade to buy, sell, or hold.
Options involve risks and are not suitable for all investors. Please read Characteristics and Risks of Standardized Options before investing. Supporting documentation for any claims, comparison, statistics, or other technical data will be supplied upon request.
The information is not intended to be investment advice and is for illustrative purposes only. Be sure to understand all risks involved with each strategy, including commission costs, before attempting to place any trade. Clients must consider all relevant risk factors, including their own personal financial situations, before trading.
Posted-In: JJ Kinahan Rachel Koning Beals The Ticker TapeEducation Opinion Economics General Best of Benzinga
View Comments and Join the Discussion!