Can Too Much Trading Practice Knock You Off Your Game?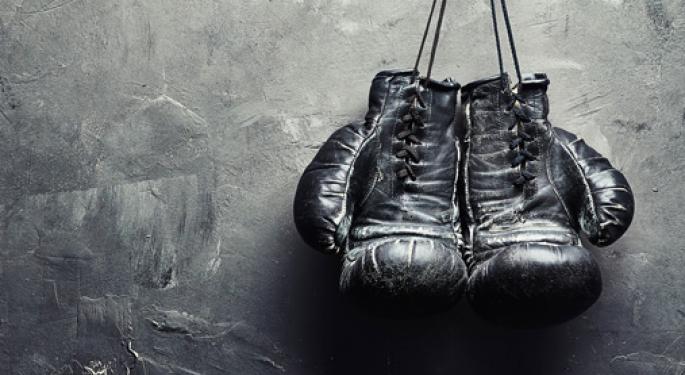 Parents, teachers, and coaches have long instructed that "practice makes perfect."
Perfection in the stock market is impossible, but trading practice can help you develop methodologies aimed at capturing higher winning percentages before you put real skin in the game.
But how "real" can pretend really be?
So-called paper trading is a good introduction to an unfamiliar platform, new terminology, rule changes, and your first few stabs at increasingly advanced strategies.
Let's say you find that a strategy using a nine-period moving average whipsaws you out of positions too often. With the freedom of risk-free trading practice, you can experiment with various moving average lengths until you land on one that you feel works best.
So no harm, no foul in using paper trading to test-drive a few strategies, right?
Simulation Shortcomings
But what happens if you get so used to pretend trading that you never learn how to check your real emotions, monitor real risk, or identify the very real thin line that divides consistent trading practices (a good thing) from a rut that just doesn't work for you?
Many trading experts believe that strategizing on a cerebral level doesn't fully allow for the important role that emotions play in trading.
Theoretical losses hurt a lot less than real losses, which may even be unrecognizable until it's too late. Let's face it, practice can simulate real market conditions—paper trading platforms track actual companies, actual price moves, and actual news—but it's hard to simulate how you'll react.
Related Link: Did Happy Workers Spend Their Paychecks? It Matters For Markets
When paper trading, the idea is to test complicated strategies. But if you get comfy taking on greater and greater fake risks, you may not have usable knowledge to transfer to your real trading portfolio. You really just played an elaborate video game.
What's more, practice doesn't necessarily make you a nervier trader if you have a hard time switching to live mode. Even with the most thoroughly tested strategy, many traders still second-guess themselves or ignore their own trading rules when real money is at stake. In their case, "practice" will come from clocking time in real markets.
Small Steps
What can you do?
First, go ahead and practice! Your time is well spent testing and refining trading strategies to gain a certain level of comfort.
Once you're ready to put real money at risk—and remember that you'll only test your true trading muscle once you do—start small. You'll not only see whether your strategy works, but you can also start to get an idea of how your emotions come into play. Remember, there's no law requiring you to put large amounts of money on each trade.
Once you feel that your methodology is sound and your emotions are in check, or that you can at least recognize your own weaknesses, you may want to slowly scale up your position size until you get to a normal risk factor in relation to your account.
This piece was originally posted here by Brian Lund on May 12, 2015.
TD Ameritrade, Inc., member FINRA/SIPC. Commentary provided for educational purposes only. Past performance of a security, strategy, or index is no guarantee of future results or investment success. Inclusion of specific security names in this commentary does not constitute a recommendation from TD Ameritrade to buy, sell, or hold.
Options involve risks and are not suitable for all investors. Please read Characteristics and Risks of Standardized Options before investing. Supporting documentation for any claims, comparison, statistics, or other technical data will be supplied upon request.
The information is not intended to be investment advice and is for illustrative purposes only. Be sure to understand all risks involved with each strategy, including commission costs, before attempting to place any trade. Clients must consider all relevant risk factors, including their own personal financial situations, before trading.
Posted-In: Brian Lund The Ticker TapeEducation Opinion General Best of Benzinga
View Comments and Join the Discussion!