A Fool's Game: Riviera Tool Company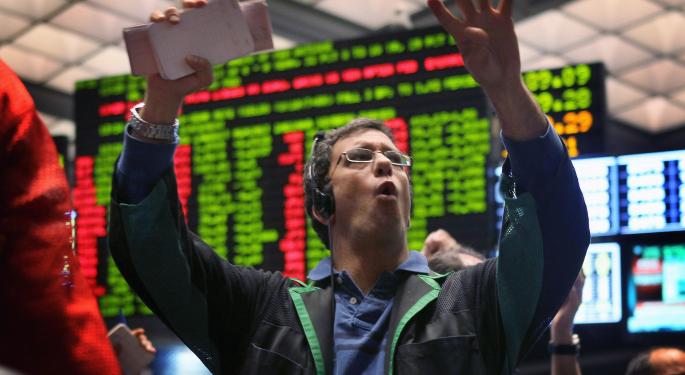 Shares of Riviera Tool Company (OTC: RIVT) were halted Thursday afternoon in a bizarre tale of investors getting carried away in "buying the hot stock" without doing their homework.
On Thursday, investors looking for a quick profit piled into the issue upon hearing the news that Tesla Motors Inc (NASDAQ: TSLA) was acquiring Riviera Tool, LLC. It should be noted Tesla did not disclose a price being paid for the company. Therefore, investors that rushed purchase of the issue they thought was being acquired had no basis for what the shares could eventually be worth.
As a result, Riviera Tool Company -- not Riviera Tool, LLC, which is not publicly traded -- soared from its closing price on April 23 ($0.005) to $0.60 on monster 16 million share volume, before falling back to close at $0.225. The issue had nearly a 12,000 percent gain before closing with a 4,400 percent gain.
With shares now halted, with no announcement of when it will resume, investors who purchased the issue in haste will most likely lose of all their investment when and if the issue re-opens.
Lessons To Be Learned
A few lessons to be learned from this frenzied trading action.
When engaging in such speculative activity, get the name of the company correct.
Attempt to confirm a potential price in which a company for the company being acquired. This will help the investor to establish a risk-reward ratio that is commensurate with their trading style.
If these measures do not keep an investor out of the issue, then take a glance at the company's recent trading action. If one had reviewed the recent activity in Riviera Tool Company, they would have noticed that the last time it traded at all was on April 23 for only 10,000 shares; the time before was on April 17 for another 10,000 shares. The only other time it traded in April was on April 1, when 103,800 shares changed hands.
In this day and age of mechanized and algorithmic trading, it is not surprising that this type of trading action took place and it very well may happen again.
Joel Elconin is the co-host of Benzinga's #PreMarket Prep, a daily trading idea radio show.
Posted-In: Pink Sheets Pre-market outlookEducation Technicals Trading Ideas General Best of Benzinga
View Comments and Join the Discussion!