67% Of Millennials Expect Tax Refunds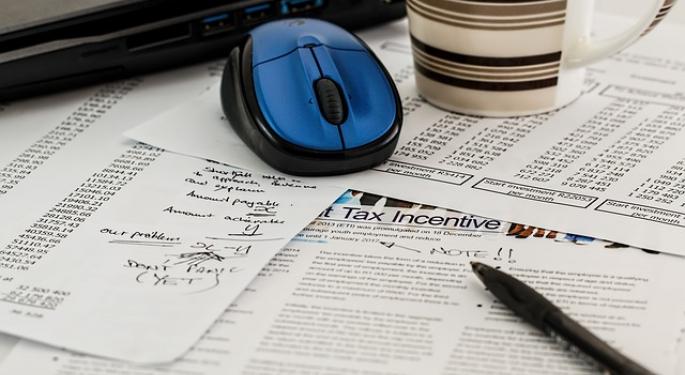 According to a Bankrate.com (NYSE: RATE) report published last week based on research conducted by Princeton Survey Research Associates International, two-thirds of tax-filing American millennials are expecting a refund for fiscal year 2014.
As a point of reference, there are approximately 100 million tax filers this year, and of the representative sample surveyed by PSRAI, 51 percent across all demographics expect to receive or have already received a tax refund.
Average Refund
Bankrate.com further reports that the average refund for fiscal year 2014 thus far into the tax season is approximately $3,000.
While the majority of respondents expressed excitement or preference for a refund as opposed to the so called "sweet spot," where no taxes are owed or due, CFP professional Douglas Boneparth of Life and Wealth Planning expresses concern over the system and the apparent lack of fundamental understanding regarding tax returns.
"Most people think getting money back is a good thing, a windfall, but you're simply getting your own money back."
Related Link: The Dark Side Of A Generation's Frugality
Where Do Refunds Go?
Across all demographics, the most common destination for tax refunds is to pay down debt at 34 percent, followed closely by allotment toward savings or investing at 33 percent. Paying for necessities comes in third at 26 percent, while frivolous spending ("splurging") comes in at just 3 percent – down from 7 percent in 2010.
It is encouraging that the percentage of Americans decreasing debt and allocating refunds toward savings has increased since the comparable 2010 survey conducted by Bankrate.com and PSRAI, reports Bankrate.com's Kay Bell.
Millennials And Debt
While millennials are known for not saving as vigorously as previous generations, this demographic perhaps has an excusable reason for such meager saving habits.
Forbes contributor Carrie Sheffield states that "across the income spectrum, more [millennial] families today carry student debt than a generation ago...Millennials still have a negative savings rate, even as other generations have recovered from the Great Recession. This is in large part due to burgeoning student loan debt, which has escalated in tandem with a decline in the net worth of people under age 35."
Additionally, student loans alone contribute to $1 trillion in debt, equating to an average debt of $35,200 for recent graduates and making up 36.8 percent of total debt for 20 – 29 year olds.
Taken in tandem with the recent Bankrate.com data, perhaps the tide is turning for one of the most vulnerable tax-paying demographics.
Image credit: Public Domain
Posted-In: Princeton Survey Research Associates InternationalEducation Personal Finance General Best of Benzinga
View Comments and Join the Discussion!