Staggering User Statistics For 10 Top Social Media Platforms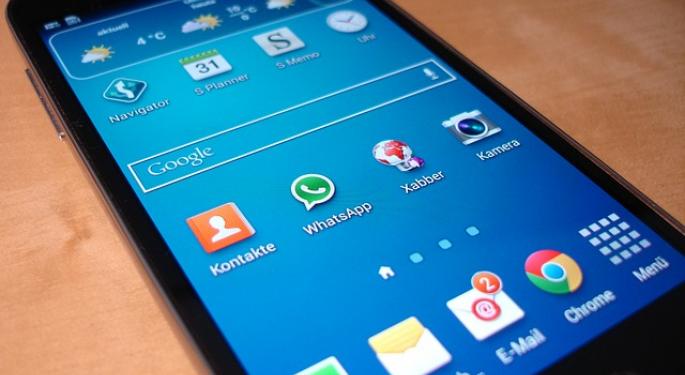 Social networking has exploded in recent years with the latest wave of mobile apps and websites. The numbers are astronomical.
Here's a list of user statistics for ten of the top social media platforms according to data from Digital Marketing Ramblings.
10. Tinder
Right swipe or left swipe? More than 10 million daily active users (DAUs) ask themselves this question on the popular matchmaking app.
9. Pinterest
More than 70 million users share their interests on Pinterest by "pinning" them to a virtual pinboard and creating a personal collage.
8. Vine
Over 100 million monthly active users (MAUs) splice together 6-second looping videos to share with the world on Vine. Twitter Inc (NYSE: TWTR) purchased Vine prior to its launch in 2012.
7. Snapchat
Upward of 100 million MAUs send self-destructing photos and videos to friends using the Snapchat app.
6. Twitter
You can share your thoughts with the entire world by "tweeting" them on Twitter; just remember to keep it to 140 characters or less. Twitter has over 288 million MAUs.
5. Instagram
More than 300 million users choose Instagram's app to show off their artistic side by posting photos and videos edited with Instagram's wide range of filters. Facebook Inc (NASDAQ: FB) bought Instagram for approximately $1 billion in 2012.
4. LinkedIn
LinkedIn Corp (NYSE: LNKD) is the preferred professional networking platform for more than 347 million users.
Related Link: How Does Facebook Make Money?
3. Tumblr
Tumblr bloggers share ramblings, music, photos and video with the world and keep up with other bloggers' interests as well. The platform, owned by Yahoo! Inc. (NASDAQ: YHOO), has 420 million users.
2. WhatsApp
Facebook purchased WhatsApp in 2014 for $19 billion. The mobile messaging app allows its 700+ million users to send texts, voice messages, pictures and videos for free.
1. Facebook
Facebook has revolutionized the world of social media and remains the standard-bearer when it comes to a platform that allows users to share updates, photos and videos, message and alert friends and keep in touch with relatives and other acquaintances.
As of 2015, Facebook has more than 1.3 billion MAUs worldwide.
Image credit: Public Domain
View Comments and Join the Discussion!
Posted-In: Digital Marketing Ramblings social networkingEducation Tech General Best of Benzinga