3 Revealing Academic Studies That Shed Light On The Markets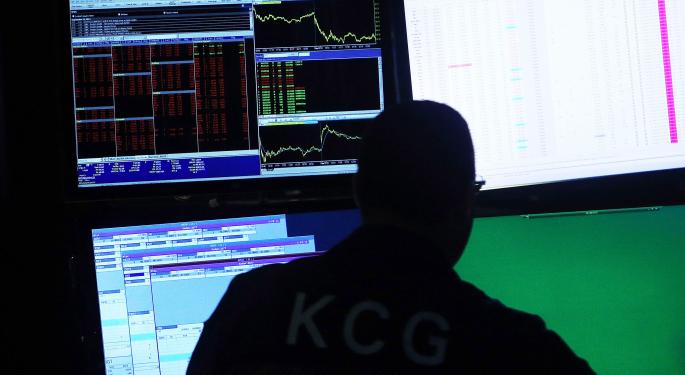 Reproduced with permission of ProQuest LLC.
Benzinga is excited to announce a new series, in partnership with ProQuest, that will explore the most important pieces of academic research hitting the web.
Many voices exist in the financial media, but one that's sometimes drowned out is that of academia. From Harvard to Cambridge, thousands of institutions contribute meaningful ideas in the realm of business and economics every day.
Short Interest...And Liquidity?
Philip Yan recently analyzed how a company's short interest -- the percentage of short sellers in a stock -- is related to liquidity.
Yan built his argument on existing research that found a correlation between elevated short interest and market underperformance, and noted a positive relationship between short interest and liquidity. It's possible, he wrote, that short-sellers "monitor the share turnover of a stock."
Yan added: "[The] correlation also suggests that highly shorted stocks are easier for arbitrageurs to cover...given the high level of share turnover." In other words, analysts may want to keep an eye on liquidity as a potential indicator of short interest activity.
Related Link: Why BlackRock Thinks The Stock Market Should Be Tweaked
Insider Trading
Noel Pavel N. Jeutang, meanwhile, took an empirical look at insider trading.
In particular, Jeutang compared how legal, open-market trades conducted by corporate insiders are related to historical returns. The goal, the study said, is to "better understand what motivates insiders to trade."
Existing research on this topic notes some insiders can outperform the market, given that many are experts in the areas of company operations and financial projections.
Still, Jeutang explained, insider opinions can be incorrect. He also noted that insider stock purchases, in particular, can create less portfolio diversification.
Analyst Forecasts And Stock Returns
Jinghan Meng dug into the relationship between Wall Street's earnings expectations and how a given stock actually behaves. Unlike some niches in finance, researchers have yet to agree on the exact effect analysts have on a stock, he wrote.
Jinghan noted two findings: (1) When analyst forecasts have a negative skew, a stock's future return decreases; and (2) stocks with the "most positively skewed" analyst opinions perform better than those with the largest negative skew.
Future research, Jinghan said, can analyze the relationship between forecasts, trading volume, volatility and options prices.
View Comments and Join the Discussion!
Posted-In: academic studies ProQuestEducation Insider Trades General Best of Benzinga