What Makes A Good Trader? Ask This Guru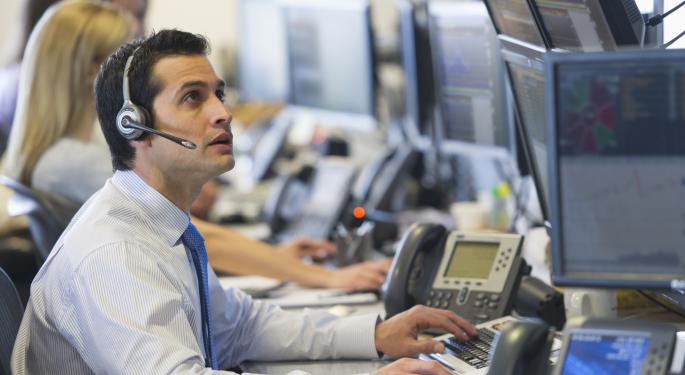 Rande Howell is a licensed therapist who helps traders and investors with their performance.
He's the owner of Trader's State of Mind, and he recently joined Benzinga's #PreMarket Prep to talk about what makes a good trader.
Patience Is A Virtue
One thing Howell said was very important in a trader is patience, or at least the willingness to develop patience.
"The patient trader is the one that wins in the end," Howell said.
Related Link: Brendan Moynihan On His Book, 'What I Learned Losing A Million Dollars'
Traders come to Howell for many different reasons, he said, but what he really looks for is how they've managed success in the past.
"It's very common in retail trading for guys to come to me that have been very successful in either corporate life or business life, and their success paradigm is being able to make things happen," Howell said. "Just really that alpha-type of mentality that is so needed in business.
"These types often think they can learn how to trade and become instant 'gangbusters,'" Howell explained. But their aggressive, willpower-driven way of making things happen leads them to chase the trade; they must learn to redevelop their winning strategy to focus on patience, he said.
What Makes A Bad Trader
Another common problem people come to see Howell about is trying to be a perfectionist while trading.
"If you have to win, if you have to control, you should stay away," Howell said.
Related Link: Durand Capital CEO Jim Tassoni's Advice For New Short-Term Traders
Howell said that many people think by managing everything or not making mistakes, they can control the outcome.
"The markets are just too vast to even know that you're there, much less to try and dominate and exert your will over them," Howell said.
The "switch" for perfectionist traders, he explained, ultimately comes when they begin to see that the only thing they can control is their performance and execution.
"Once they grasp that, they start learning how to work with probability and uncertainty."
Check out his full interview here:
Don't forget to tune in to Benzinga's #PreMarket Prep Monday-Friday 8-9:45 a.m. ET for your daily dose of market news and analysis.
View Comments and Join the Discussion!
Posted-In: Benzinga #PreMarket Prep Rande Howell trader psychologyEducation Psychology Interview General Best of Benzinga