Brendan Moynihan On His Book, 'What I Learned Losing A Million Dollars'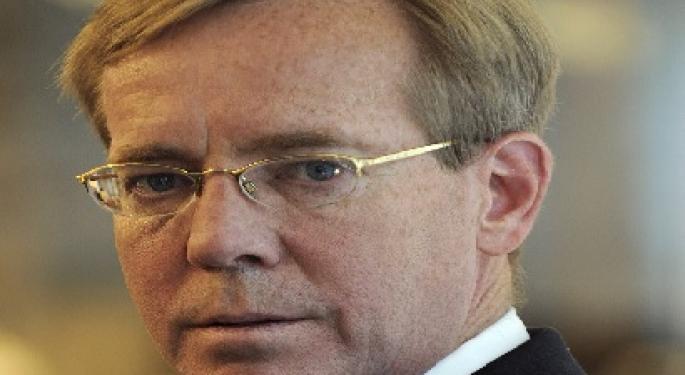 Brendan Moynihan is the managing director of market and media research at Marketfield Asset Management, as well as the senior adviser to the editor-in-chief of Bloomberg News and an author of a number of books.
He recently joined Benzinga's #PreMarket Prep show where he talked about his most recent book, "What I Learned Losing A Million Dollars."
Moynihan co-authored the book with Jim Paul.
"He lost the money, not me," Moynihan said. "We were just trying to make a fortune out of his misfortune."
Related Link: Durand Capital CEO Jim Tassoni's Advice For New Short-Term Traders
Moynihan said he originally wrote the book 20 years ago. He explained how Paul lost $1.6 million in 75 days.
"In 1983, that was a pile of money," Moynihan said.
Years later, Moynihan and Paul ended up working together. Moynihan said he had his own theories about mistakes that he and other people made in trading and investing, but they were too dry and clinical to sell alone. On the other hand, Moynihan said Paul's story of losing more than a million dollars was too flowery to stand by itself. So, he decided to marry the two in what he called "sort of a parable."
The book was out there for years, Moynihan said, but gained traction when it was mentioned in a couple of other well-known books.
"Then a few years ago, Columbia University Press bought the book," he said, "and they republished it 19 years after [the original] publication."
Moynihan also talked about his other two books, "Financial Oragami: How The Wall Street Model Broke" and "Next Time Will Be Different: Why Economists Can't Predict Financial Panics and Crises."
Check out his full interview here:
Don't forget to tune in to Benzinga's #PreMarket Prep Monday-Friday 8-9:45 a.m. ET to get 300 commission-free trades from Charles Schwab.
View Comments and Join the Discussion!
Posted-In: #PreMarket Prep Benzinga #PreMarket Prep Bloomberg books Brendan MoynihanEducation Interview General Best of Benzinga