TABB Group's Larry Tabb On How To Prevent Order Leaks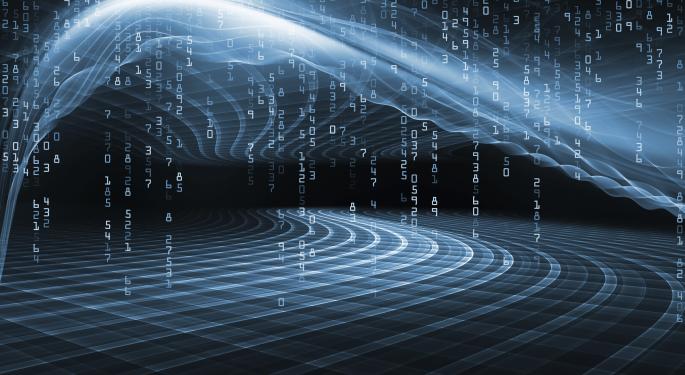 Larry Tabb, founder and CEO of TABB Group, is not a fan of order leaks. He recently joined the #PreMarket Prep crew to discuss the ways in which traders may avoid this difficult problem.
"It's pretty challenging," said Tabb. "Mostly it's about using the right algorithms. If you can find a block -- a large block of stock and trade that -- most institutional traders wanna do that."
Another way to avoid order leaks is to use sophisticated tools that help hide an investor's order.
"The problem is that it's really difficult to determine -- especially when orders are moving at micro-second levels -- whether they're being routed efficiently," Tabb explained. "It's not an easy solution. It's not a one-size-fits-all."
Related Link: Vlad Karpel, Founder of Tradespoon.com Talks Option Strategies
Can It Be Simplified?
Tabb said that while he isn't as negative as some traders, there are certainly some predatory problems that have to be addressed.
"The other issue is that the commission structure has got to the point where… some of the brokers are charging $0.60 per 100 shares, $0.55 per 100 shares," said Tabb. "And if the exchange is getting $0.30 per 100 shares, that doesn't leave a whole lot of room for the broker. Clarity…[is] really a mechanism to balance… the execution price against the opportunity costs."
Tabb hopes that the end result will be a "better discussion on how to tighten up the process."
"On the other side, commissions are lower than they've ever been," he added. "You're trading price versus time versus cost. It's hard to say, 'Well, let's go back to a two-market solution.' To a certain extent you're going to wind up with a more expensive solution. The issue becomes more about trying to understand where the costs are and working with their partners to eliminate their costs and try to figure out what you really want to pay for it."
Disclosure: At the time of this writing, Louis Bedigian had no position in the equities mentioned in this report.
View Comments and Join the Discussion!
Posted-In: Benzinga #PreMarket Prep Larry Tabb TABB GroupEducation Tech Trading Ideas Interview General Best of Benzinga