The Wildest Biotech Stock Out There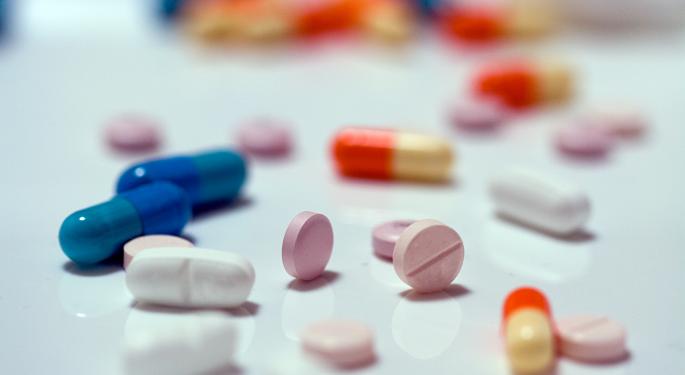 When it comes to biotech stocks, one trait that tends to keep investors away is the same trait that attracts others: volatility.
Volatility can be great when the trade goes an investor's way, but it can also wipe out a lot of gains when that trade goes against an investor.
The most common way investors measure volatility within a particular stock is by looking at its beta.
Beta is a quantitative measure of the volatility of a stock relative to the S&P 500. Specifically, beta is the performance the stock has experienced in the last 36 or 60 months as the S&P 500 moved one percent up or down.
Related Link: Biotechs That Might Benefit From Ebola Research
A Beta of one indicates the stock's price will essentially move tit for tat with the S&P 500. A beta of less than one means it will be less volatile than the S&P 500, and a beta of more than one means it will be more volatile than the S&P 500.
The most volatile biotech stock currently going is Vanda Pharmaceuticals (NASDAQ: VNDA).
Vanda's one-year annualized Beta is currently 4.47; this means that for every one percent move in the S&P, Vanda moves an average of 4.47 percent. In other words, Vanda can really move!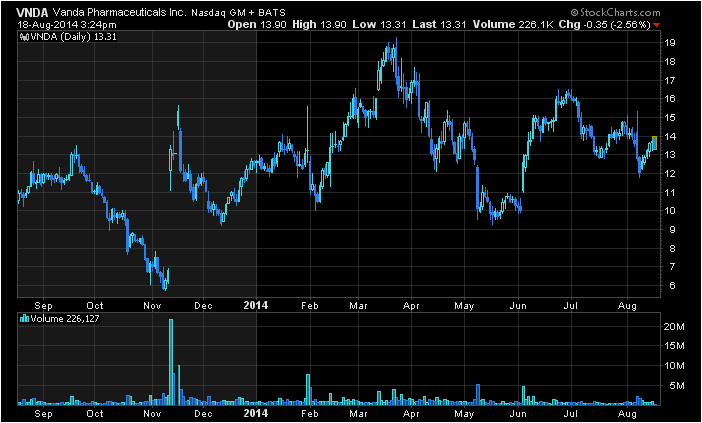 A great representation of Vanda's volatility can be seen in the February to mid-March runup. During that time the S&P rallied about eight percent.
Vanda rallied almost 100 percent.
If an investor likes his or her stock a bit "frisky," Vanda is right up their alley!
The screening criteria utilized to identify was one that isolated stocks trading above $5 per share and trading at least 500,000 shares per day (90-day average volume).
Obviously, investors should conduct their own due diligence before investing in any stock. Stocks with the highest amount of volatility, however, can be the ones that provide the largest gains.
Posted in: Long Ideas Education Short Ideas Health Care Technicals Trading Ideas General Best of Benzinga