Options Outlook For The Week Of June 16: A Fair Fight Between Bull And Bear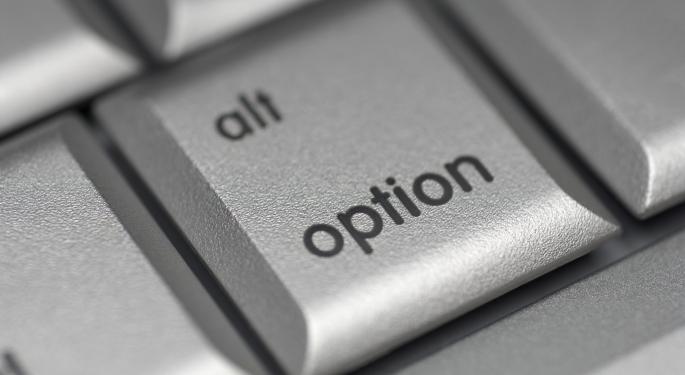 Last week the bears did just enough to remind the bulls that it's not a straight shot to the moon this year. On Thursday, the bears got more help in the form of a new source of scary headlines--the Iraq situation.
Iraq is a legitimate threat with global repercussions. The fighting has the potential to involve Syria, Iran, Turkey and Israel. The extension to Israel would also involve Lebanon since it's the final leg of the physical conduit from Iran to Hezbollah. Iraq has the potential to create a real mess in the whole region.
Traders have reason to fret about this latest development and they showed it. VIX calls were bought three to one. Also, apart from Apple (NASDAQ: AAPL), more puts than calls were bought in companies. Even Yelp, which leaped over 13 percent on Friday, saw more puts than calls.
Related Link: Apple Split Windfall For Options Traders & Brokerages
This week is heavy on major events from the Federal Reserve and economic reports; traders should specifically pay attention to the inflation data. This volatility is likely to fuel the fight between bulls and bears.
The bears have not yet given up on the 1860 levels so there will likely be a good fight. The bulls will need a positive catalyst in order to continue the push upward. An extremely low VIX leaves no room for error.
Apple had an incredible rocket ship ride and dragged the NASDAQ with it. But it's inching towards the all time highs, and investors got hurt badly last time the stock got there. As such, traders are likely to lose enthusiasm for buying Apple the closer it gets to the old 700 level.
Friday may not be the last red day for Apple. Given its heavy weighting in the indices, it's likely to create drag and help the bears.
One should continue to set slower moving trades via credit spreads but also try to buy a few debit spreads based on specific situations. Last week, a few tickers were highlighted and they paid immediately. This week, traders should consider debit put spreads in EQIX and AA.
It may also be worth trying some SPY debit put spreads purely based on open interest in the June contracts. Traders may also look to pick on Netflix (NASDAQ: NFLX), but should do some research before making the decision.
Traders may continue to profit by collecting premium via selling iron condors or leap strangles where profits can be big without the minute headaches of day to day moves.
Posted in: Long Ideas Education Short Ideas Previews Options Markets Trading Ideas General Best of Benzinga