3 Reasons Family Offices Should Crowdfund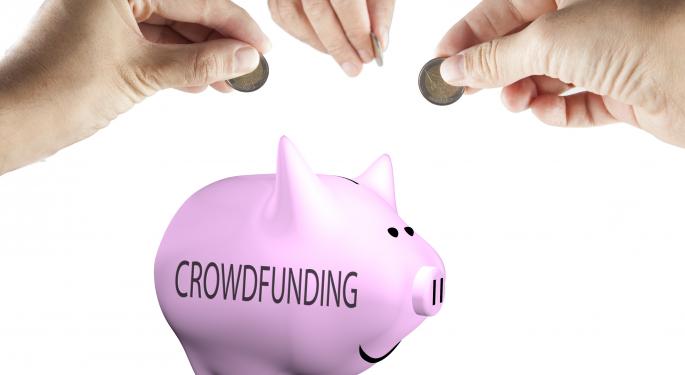 Family offices must stay current with investing trends -- in order to fulfill their missions of protecting capital, generating income and delivering returns that beat the market, or achieve "Alpha."
Crowdfunding can allow for family offices to achieve these goals and many more.
Here are just three of the many reasons why family offices should crowdfunding in their investing activities:
Crowdfunding Can Be Very Lucrative
As an example, Facebook (NASDAQ: FB) just bought Oculus for $2 billion. In September 2012, Oculus was crowdfunded for $2.4 million through Kickstarter by almost 10,000 individuals.
Do the math, it works! While none of those who crowdfunded Oculus had an ownership stake, a family office can only participate in those in which it is allowed an equity stake.
Related: Beverage Stocks Are A Better Way To Profit From The Restaurant Group
There Is A Wide Range Of Asset Classes
At the One Spark Festival in Jacksonville, Fla., the premier crowdfunding event, there were opportunities in high tech, social media, energy efficiency, real estate, etc. These will only increase as crowdfunding expands. The more that is raised in crowdfunding -- over $5 billion projected for last year --  the more will be drawn to offer goods and services.
Crowdfunding Will Improve The Investing Skill Set Of Family Offices
As detailed in a previous article on Benzinga, legendary investor Warren Buffett said he learned the most from buying See's Candies. The "Oracle from Omaha" stated that, "It's one thing to own stock in a Coca-Cola or something, but when you're actually in the business of making determinations about opening stores and pricing decisions, you learn from it. We have made a lot more money out of See's than shows from the earnings of See's, just by the fact that it's educated me."
Crowdfunding offers that opportunity to educate family offices, along with high returns from a diverse investment portfolio.
Posted-In: crowdfundingNews Education Entrepreneurship Financing Success Stories Small Business General Best of Benzinga
View Comments and Join the Discussion!