Exclusive: 'Blissful Teacher' Tends To Educators With Fragrance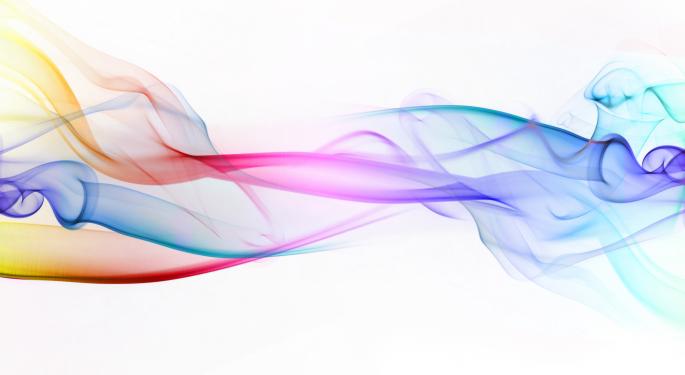 Beth Wrobel, founder and CEO of The Blissful Teacher, discovered a healing quality to all-natural fragrances oils years ago and, ever since, she's been tying to spread the word.
Wrobel has gone from a small Etsy shop to being in storefronts in about a year's time. Her company provides educator-themed fragrances, that offer a variety of relaxing uses for those suffering from stress.
"Often teachers by nature skip over themselves and try to fix everything for every body else," she says. "It's our time to have our very own line of healing products that tap into our various needs as educators. Our company has a vision, and it is a very exciting one in the world of education. Our administrators support us, our parents are on board, but let's start within to have the total package."
The Blissful Teacher's fragrances have sold all over the United States, from Florida to Hawaii, and they, of course, are making the rounds in their home state of Connecticut.
"We have some friends that sell their wares on Etsy, so we went that route just to start off with a familiar venue that was recommended," Wrobel notes. "We are starting our own website, www.theblissfulteacher.com. Fairs have been a very lucrative venue for us this year. The Blissful Teacher has been involved in Farmer's Markets, holiday fairs and much more. The stores either consign or buy wholesale, we are in 15 in [Connecticut]."
Related: Whole Foods vs. Kroger - Which Would You Rather Take A Bite Out Of?
Those stores include Comstock Ferre, Anything Goes, Marlborough Barn, Martha's Herbary, and even Whole Foods (NASDAQ: WFM) in the Connecticut area.
"Whole Foods is an exciting adventure," Wrobel says. "We will feature six scents, including 'Teacher's Pet,' 'Sunday Night Soother,' 'Data Driven Delight', 'Field Trip Fantasia,' 'Recess Duty Relaxation' and 'Perfect Attendance'. We are starting off in the Glastonbury branch, and hope to be considered for many more…in our region and beyond."
The product fragrances only use three ingredients and, according to Wrobel, they can be ingested, bathed in or sprayed on skin or linens. The Blissful Teacher guarantees that all oils used are all-natural and made with therapeutic grade essential oils, distilled water and Epsom salts.
The company hopes to double its sales of 10k this past year. 
"We are in 15 stores and hope to do far more with wholesale rather than consigning this year," she says. "Our mission our first year was to get the word out and heal [Connecticut]."
As a teacher, Wrobel has an inside view of her clients, and can gage their changing needs.
"An administrator in one of my buildings ordered 27 for his entire staff for Teacher Appreciation Week," she remembers. "Another administrator purchased them as holiday gifts for her teachers. Many order the PARA-Dise for their paraprofessionals or Secretary Serenity for Administrative Professionals Day.
 Jason Cunningham had no position with the mentioned entities while writing this article. 
View Comments and Join the Discussion!
Posted-In: Beth Wrobel Blissful Teacher Connecticut EducationEducation Small Business Hot General Best of Benzinga