Trade Review Of The Day: Principal Financial Group Still A Great Long Play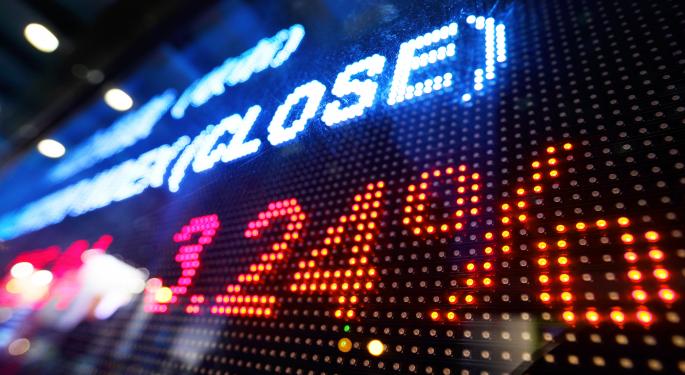 ---
Principal Financial Group (NYSE: PFG) has been a model of consistency over the past year.
Since the beginning of 2013, Principal Financial Group has been trending higher with very little interruption. Wednesday afternoon, Principal Financial Group offers a nice opportunity for a quick gain with a relatively conservative short-term trade.
Dating back to December of 2012, Principal Financial Group has only closed below its 50-day moving average (daily chart) on three occasions. While that is an impressive feat within itself, each time the Life & Health Insurance stock closed below the 50-day, it managed to pop back above it almost immediately. Principal Financial Group simply does not like to operate below its 50-day moving average, which is good news for buyers looking for an up-trend to ride. The stock also sports a strong intermediate-term up-trend channel (see chart below), which is always a bullish sign.
In recent trading, Principal Financial Group hit new weekly highs of $50.86 on December 2 before pulling back through the next couple of weeks. In mid-December, the stock bounced right off of its 50-day moving average and resumed its intermediate-term up-trending pattern. Currently, the stock looks like a picture perfect buy with clear upside up at around $51.
The potential upside from current prices is 3.25 percent, while the downside risk of a stop at the 50-day ($48.28) is only 0.87 percent, making the reward to risk ratio of this set-up roughly 3.75 : 1.
There isn't a lot of analyst chatter surrounding the stock, and it doesn't report its Q3 earnings until February 3. So, if you're looking for a high probability, low-risk trade to get your portfolio rolling in the right direction, Principal Financial Group looks like a great bet.
When to Consider Entering the Trade:
At the current price (~$49.20).
When to Consider Exiting the Trade:
At a close below $48.82 (Below 50-day Moving Average) / An intraday price of $50.85 or above (Profit-Taking)
Disclosure: At the time of publication the editor and affiliated companies own the following positions: None
Note: Positions may be bought or sold while this publication is in circulation without notice.
Principal Financial Group Inc - Last 30 Days 
Principal Financial Group Inc - Last 3 Months

Principal Financial Group Inc - Last 6 Months

Posted in: Long Ideas Movers & Shakers Trading Ideas General Best of Benzinga