Five Ways To Reboot Your Trading In 2014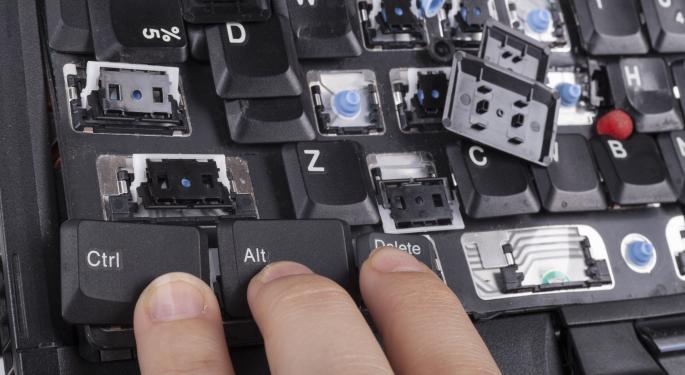 It's almost the New Year, and that means out with the old, in with the new, a new beginning and all of those other clichés that get thrown around.
Trading and investing can't stay status quo for very long.
In this business, all of the clichés are true not just at the beginning of the year but constantly.
But since it's so close to the beginning of 2014, it's time to get in the spirit of things and come up with some 2014 goals—or maybe call the reminders.
Sometimes folks get off track and the best advice isn't new at all. It's simply a reboot.
Metrics
Maybe you're doing it right and if you are, good for you but despite what your trader friends will tell you, they probably don't have a data-driven picture of their trading. They might be able to tell you their performance against the broader market—might—but how about each trade?
Let's make it personal. Do you know how each of your trades performed this year? Do you know the long/short weighting of your portfolio? How about volatility? What's the overall beta of your holdings? Keep track of these metrics the entire year.
Risk/Reward
Despite all of the warnings, are you a shiny-objects trader? You know what that is, right? You notice on CNBC that so-and-so stock is down 11 percent today so you blindly pour money into it to "catch the bounce?" Sure, it might work but often it doesn't. Timing the market is a fool's game.
Trade on risk/reward. If you put a certain amount of money to risk, what are the potential upside rewards? Did you know that most trades will become unattractive when you calculate risk/reward?
Related: How to Determine Risk/Reward Like the Pros
Discipline
A trade is a trade that doesn't turn into an investment. Every position has an entry and an exit point. Every trade has at least two orders placed at the same time: A buy order, a stop order, and possibly another on the upside.
These are rules of discipline. Discipline could be translated to trader terms like this: Regardless of what's happening in the market, the basic rules never, ever change even if you're making the killing of a lifetime on a certain trade.
How disciplined are you? Re-establish your rules at the beginning of the year and don't go back.
Education
It's great that you read more balance sheets than you once did and it's commendable that you can spot a cup-and-handle pattern on a chart but regardless of how much you know, you're never done. When did you last read a book recommended by an investor you admire? How much do you really know about the sectors where your stocks trade?
Resolve to become an expert in something this year. Think of an expert you see on financial media that you admire. Strive to have a similar level of knowledge in a certain area as that person. Even if you get close, you'll be far more knowledgeable than most.
Don't Be Status Quo
The statistics are clear. Trading doesn't produce great results for most people. If you didn't achieve what you wanted this year, it might be because you acted on trades that had already played out. Don't jump on bandwagons. Find your own opportunities. That's where the real money is made.
View Comments and Join the Discussion!
Posted-In: Education status quo tradingEducation Personal Finance Trading Ideas General Best of Benzinga