Why Barnes Group Was The Long Trade Of The Day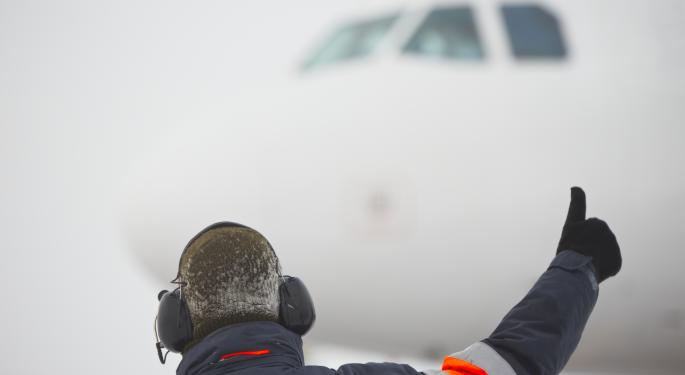 ---
Today's Trade of the Day idea is a long swing-trade of Industrial Machinery company, Barnes Group (NYSE: B). Barnes features an outstanding technical picture, and while the fundamental story is a bit "iffy," this set-up should be good for a quick 3.5 percent gain in the short-term.
Barnes has been a trending higher since November of 2012, and really hasn't faltered significantly since the up-trend began. The stock has made higher highs and higher lows during the entire ride. While B is susceptible to a volatile session every few months, the stock has had very fluid trending patterns, which is encouraging when buying pull-backs or bases in price. B also has clearly defined support and resistance, and traders seem to pay close attention to these important levels.
Barnes recently hit highs just north of $38 in mid-October. However, following a sub-par earnings announcement that saw the company a bit light on EPS and Revenues, Barnes had pulled back and based in the mid-$35's, pushing a bit higher into the $36's this past week. While buying earnings misses isn't the best of strategies, Barnes' price action since the announcement shows that the bull run in this stock isn't over just yet. The stock has tested and held $35.50 on a closing basis on six separate occasions since the earnings announcement, establishing a compelling support area in the process. B is also operating well above its 50-day moving average. The short-term upside here is a recent November high of $37.50.
Despite Barnes' suspect earnings announcement, the technical set-up here has held up extremely well, and Barnes looks poised to make a run back to the higher end of its recent price history, above $37.50. $35.50 is the clear closing stop level, though a close below the 50-day moving average at $35.66 would be enough to wiggle us out. This makes the reward to risk ratio roughly 3:1, which is pretty good for any short-term swing-trade.
Barnes has a great technical set-up and has been moving well in recent weeks.
When to Consider Entering the Trade:
At the current price (~$36.15).
When to Consider Exiting The Trade:
At a close below $35.66 (Breakdown) / An intraday price of $37.50 or above (Profit-Taking)
Disclosure: At the time of publication the editor and affiliated companies own the following positions: None
Note: Positions may be bought or sold while this publication is in circulation without notice.
Barnes Group Inc - Last 30 Days

Barnes Group Inc - Last 3 Months

Barnes Group Inc - Last 6 Months

Posted in: Long Ideas Education Trading Ideas General Best of Benzinga