Food Allergy Bill Offers Financial Incentives for States That Have Emergency Meds at Schools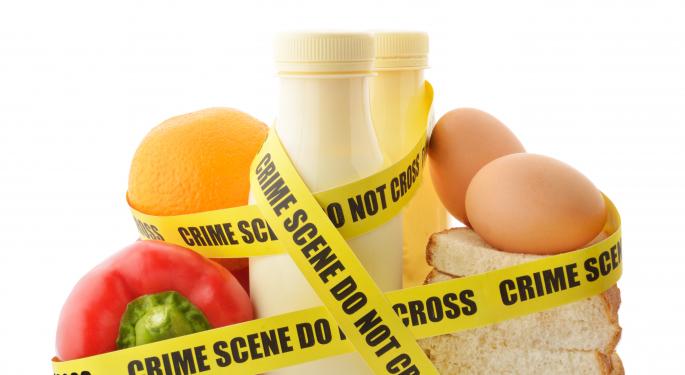 If you have a school-age child, you probably know how serious the issue of food allergies -- and an allergic reaction -- can be.
The Centers for Disease Control and Prevention says about 88 percent of the nation's schools have one or more students with a serious food allergy – a health condition that affects up to six percent of U.S. children. Food allergies among children has increased dramatically in recent years, up 18 percent between 1997 and 2007.
And according to the CDC, one-fourth of the severe and sometimes life-threatening food allergy reactions (anaphylaxis) that take place in schools happened with kids who had no previous food allergy diagnosis.
In response to this issue, President Barack Obama is expected to sign into law a bipartisan bill, the School Access to Emergency Epinephrine Act – which offers states financial incentives to stockpile supplies of epinephrine, used to treat anaphylaxis.
The drug is injected, and is often packaged in pre-loaded devices such as the EpiPen manufactured by Mylan (NASDAQ: MYL). The company's website says the EpiPen has been the number-one prescribed epinephrine auto-injector for the past quarter-century – with over 51 million dispensed.
Related: Moving Industry Slowly Regaining Momentum
And in its third quarter earnings results released late last month, the company's Specialty segment, which includes its flagship EpiPen product, reported third party net sales of $805.7 million, up 18.6 percent compared to the same time period a year ago.
Paris-based Sanofi (NYSE: SNY), meanwhile, is also in the epinephrine auto-injector market. In January it launched Auvi-Q, "the first-and-only epinephrine auto-injector, with audio and visual cues for the emergency treatment of life-threatening allergic reactions in people who are at risk for or have a history of anaphylaxis."
Late last month, Sanofi reported Auvi-Q sales at $36.3 million (€27 million) in the third quarter, and $56,5 million (€42 million) year-to-date.
Posted-In: anaphylaxis Barack Obama CDCNews Education Tech Press Releases General Best of Benzinga
View Comments and Join the Discussion!