Online Learning Bringing Advanced Education to the Masses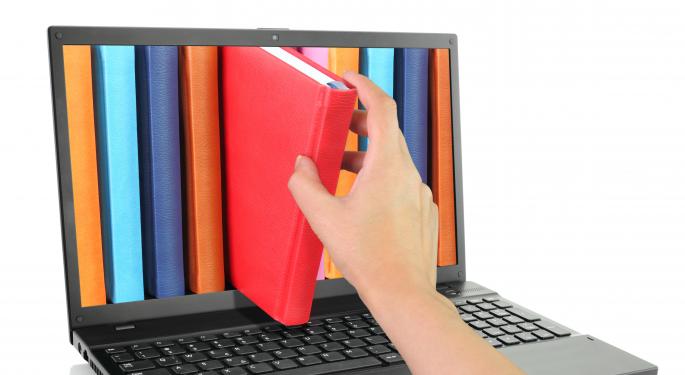 Lifelong learning is a value many hold dear. Learning continues no matter how old we get, and we now live in a time when most people have several careers before they retire.
This means new learning is needed to make these career changes effectively. For those that are looking for investment opportunities in addition to their regular jobs, there is always the need to learn more about the market, finance, economics, business and marketing.
The internet has offered access to free online courses for years but the quality and quantity of the courses available has changed dramatically. Free online courses today allow students to obtain levels of education many only dream about without paying tuition, or course fees.
The major drawback is that at the end of your studies, you don't receive a diploma. There is little doubt that massive open online courses (MOOCs) are changing the face of education. These free courses, provided by elite universities, are providing a path for many towards acquiring advanced, sophisticated skills and high-paying jobs without paying tuition or obtaining a college degree.
Universities offering MOOCs are some of the nation's top schools. You can take courses alongside some of the brightest minds in the world, and benefit greatly from the network you develop, which often times includes professors and students alike.
Universities offering massive open online courses include MIT, Yale, UC Berkeley, Duke, UCLA, Harvard, Stanford and Carnegie Mellon University. Courses cover most common disciplines and include: energy, environment, medicine, engineering, computer sciences, language, music, art, math, science, English, finance, economics and more.
There are several for-profit companies that offer courses for private sector students and others that focus on the business sector. These for-profit online learning companies tend to focus on a specific niche and they charge for the courses they offer.
Online educational companies like SmartPros, a leading provider of accredited professional education and training for major firms and fortune 500 companies, focus on developing and delivering specialized training to businesses. SmartPros offers courses in accounting, finance, legal and ethics, HR and compliance, engineering, health and safety, and information technology.
The experience and broad educational offerings including e-learning courses, live webinars and live seminars make this company one of the best online educational providers for business.
Career Education Corp (NASDAQ: CECO), a global education company, focuses on career-focused learning that provides online education from colleges, professional schools and universities. Over 40 percent of students attend web-based virtual campuses to pursue their degrees. All courses are accredited and span subjects from culinary arts to criminal justice, engineering and business.
Apollo Group (NASDAQ: APOL) was started in 1973 to address the educational needs of the working learner. Its flagship institution, University of Phoenix, is a premier provider of online degree programs and one of the largest private, accredited universities in North America.
University of Phoenix offers online degrees, as well as classroom degrees, from undergraduate to the doctoral level. They have added programs for continuing education and career path training within business settings as well as for the private sector.
For profit online education is big business, and with long standing track records of successful students, these companies are continuing to expand the online educational market. In fact, it was just announced that Google will be developing a MOOC site on EdX, a platform that was built by Harvard and MIT. While details are scarce, this "new kid on the block" will be emerging on the scene sometime in 2014.
With the advent of MOOCs, and many prestigious schools taking part in making online education available to the masses for free, it is changing the face of the online educational market. The future of online educational courses is exciting to ponder.
Posted-In: Carnegie Mellon University Duke Harvard MIT SmartProsEducation Personal Finance General Best of Benzinga
View Comments and Join the Discussion!