Which Option Strategy To Use For A Potash Bounce (POT)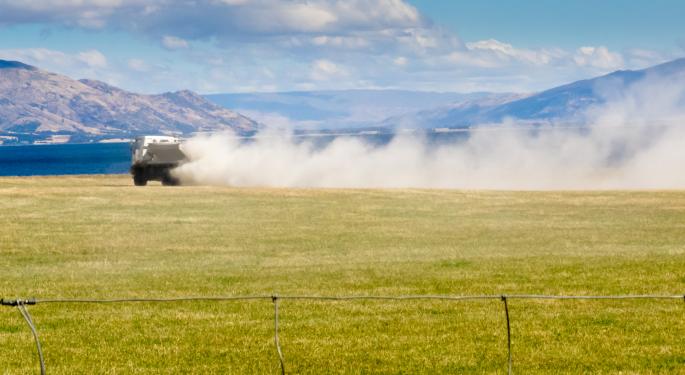 You see a stock you want to get long in and want to trade options on it, but don't know which ones to trade.
Do you go long calls, short puts, or something else entirely? There are multiple ways to go long a stock so it can be confusing which one to go with.
Here is the stock in question
Potash (NYSE: POT) took a dive on earnings last week and since then it has moved nowhere. $29 looks like it could be the bottom for Potash, at least in the short term. Using options we can get long Potash by going long calls, long call spreads, short puts, or short put spreads. These are not the only ways to get long a stock with options but these are best suited for our current situation.

Which strategy do we pick?

One of the first things we look at is volatility. With this recent drop in stock price it has pushed volatility to 47.08 percent. This is not the highest volatility for Potash in the last two years but it is nowhere near the lowest or average.

If we expect the stock to rise in price then volatility will begin to drop. Today the stock went up 0.6 percent and volatility dropped 7.8 percent. Dropping volatility will hurt a call or call spread's price. So how do we put a rising stock price and dropping volatility in our favor? We use short puts and short put spreads.

The short put spread we want to look at is the September 30/28 put spread. This means we want to sell the September 30 strike and buy the September 28 strike.

We want to do this for a credit of 1.02 per 1 lot. Our breakeven price on this trade is going to be $29 which is under Potash support. The max we want to risk on this trade is 50 cents. If Potash is above $30 by September expiration then we will receive our full credit. It is unlikely that we will wait for September expiration. We will look to close out the trade when we can get 50 percent of our credit.

If you didn't understand any of this and want to learn more about options check our our Free Options eBook.
Posted in: Long Ideas Education Technicals Options Markets Trading Ideas General Best of Benzinga