Coke, Microsoft And 3 Other Big Companies That Have Used Crowdfunding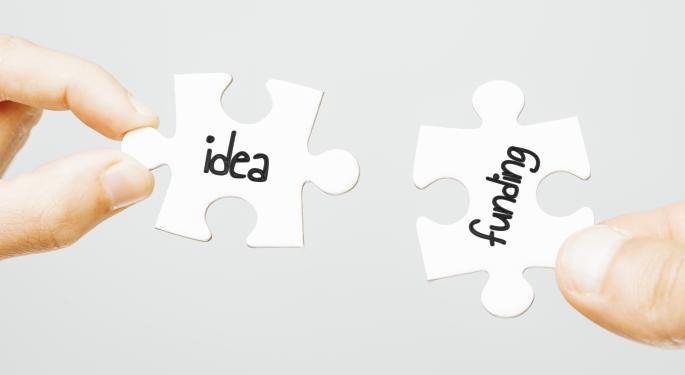 Artists, musicians and entrepreneurs started the crowdfunding concept to pay for projects that could not have been made without the help of others.
Having witnessed the success of some Kickstarter campaigns, one man decided to make potato salad. That campaign may have sounded like a farce, but how would struggling entrepreneurs feel if they heard that Microsoft (NASDAQ: MSFT) and Coca-Cola (NYSE: KO) have used crowdfunding as well?
It's a new (and growing) trend for many corporations. Dr. Richard Swart, the director of research on crowdfinance at UC Berkeley, told Benzinga that there are 10 to 20 Fortune 100 companies that are thinking about launching a crowdfunding campaign.
"I think it's a natural evolution of how companies are using social media marketing," Dr. Swart, author of WorldBank's Report On Global Crowdfunding, told Benzinga. "They've come to understand that the key to brand engagement and brand expansion is to figure out how to create deep engagement in social media. People are sort of tuning out anything that looks or feels like a message from a corporation."
Related Link: How Crowdfunding Will Change Wall Street
It's Not About The Money
Unlike startups, big companies don't use crowdfunding to pay the bills.
"Don't think of crowdfunding just as a funding mechanism," said Dr. Swart. "Even for the smaller companies, the money is oftentimes the least important benefit. What you do is you dramatically increase your social reach, you get massive amounts of feedback from customers or potential customers. You get to listen online to these conversations about your brand or products in ways that are almost unimaginable using a traditional Facebook [or] Twitter campaign."
Thus far, Dr. Swart hasn't seen much of a backlash against the large companies that have launched crowdfunding campaigns.
"I think you will see some backlash," he said of the future. "The reason is that, unfortunately, a lot of brands are not going to do their homework. They're just going to look at the industry leaders, start copying the exact playbooks, and if it starts to look like the sixth or seventh company pushing their car out for XYZ purpose, I think the cynicism will get high."
1. Dodge
Dodge is among the automakers that have turned to crowdfunding to help a cause and to build brand awareness.
"There's still sort of this DNA [where] you need to have a social good hook to capture interest," Dr. Swart explained. "Dodge had done their homework and figured that out. So I don't think it's cynical and I think it was a smart play by Dodge of figuring out a way to get people to talk about their lowest-cost, entry-level vehicle in a positive way."
In 2013, Dodge teamed up with RocketHub to launch the Dodge Dart Registry, a temporary crowdfunding campaign that allowed consumers to help pay for someone else's car.
"On a cost basis, it was brilliant and it did result in increased sales," said Dr. Swart.
Fewer than 50 cars were funded through the campaign (which is now over), but it resulted in more than one million social media impressions.
Related Link: Five Nightmares of Crowdsourced Package Delivery
2. Honda
Honda (NYSE: HMC) has also used crowdfunding. Instead of trying to get people to help others buy a car, the company turned to Indiegogo to save drive-in movie theaters. The automaker asked for $100,000 but only received $55,865.
"The question in my mind is, 'Why would Honda use crowdfunding?'" Dr. Swart asked. "I haven't spoken to anyone at Honda, but I believe it was an attempt to bring Honda more along the lines of the good old-fashioned American values -- to sort of make [consumers] feel that it's not just a Japanese car company, that they care about the same things you care about."
Assuming that's the case, Dr. Swart said that Honda must have hoped to reposition the brand or change consumer's perception of the company.
"It wasn't very successful," he said. "$56,000 is not a lot of money."
3. Coke
Coke received a lot of complaints for using too much water at its bottling plants in Mexico, so the company launched a crowdfunding campaign to help dig wells throughout villages in the area.
Dr. Swart referred to this as a "brilliant" campaign.
4. Microsoft
Microsoft recently teamed up with RocketHub to launch a campaign for small businesses.
"Microsoft used crowdfunding, in this case, to drive engagement around their search engine and to connect to small business customers and to reposition their software as being a great tool for small business owners," said Dr. Swart.
The campaign includes a Bing Launch contest that could provide one lucky entrepreneur with $10,000 in cash, $500 in Bing Ads credits and one year of account management consultation.
5. Kimberly-Clark
Kimberly-Clark (NYSE: KMB) doesn't have a traditional crowdfunding campaign, but it did create the MomsInspired grant program to foster innovation.
"It's basically a crowdsourced innovation model where they do grants to moms on a competitive basis who have ideas for new consumer products," said Dr. Swart.
Kimberly-Clark also launched a campaign to get consumers to buy its Scott Naturals Tube-Free toilet paper. Scott will offer a coupon to anyone that pledges to "toss the tube" for good (which will reportedly reduce waste).
Nearly two million people have already taken the pledge and received a $0.50 coupon. Additional coupons (for $1 and $1.50 off) will be offered if new, unspecified pledge milestones are reached.
Disclosure: At the time of this writing, Louis Bedigian had no position in the equities mentioned in this report.
Posted-In: Bing Bing Launch Coca-colaCrowdsourcing Success Stories Tech Interview General Best of Benzinga
View Comments and Join the Discussion!