Emergent BioSolutions' Plasma-Based Therapy Candidate Flunks COVID-19 Study; HHS Increases Task Order By $23M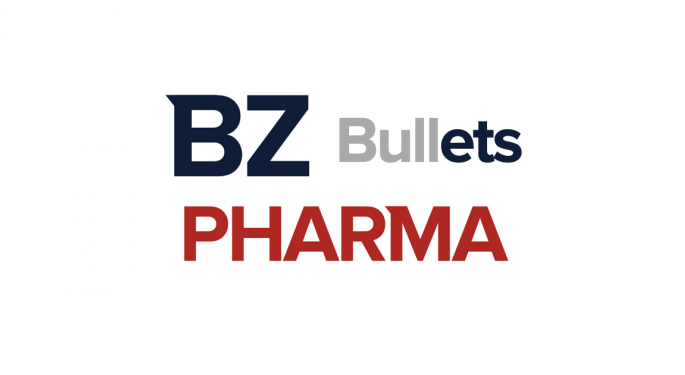 Emergent BioSolutions Inc (NYSE: EBS) has announced topline data from Phase 3 trial, dubbed as INSIGHT-013 evaluation of its investigational SARS-CoV-2 Immune Globulin Intravenous (Human) (COVID-HIG) for the treatment of hospitalized patients with COVID-19.
The study was sponsored and supported by the National Institute of Allergy and Infectious Diseases, part of the National Institutes of Health, to assess four immunoglobulin candidates' safety and efficacy plus standard of care versus placebo plus standard of care.
It was conducted in hospitalized adult COVID-19 patients who had symptoms for less than 12 days.
Data demonstrated that the addition of anti-SARS-CoV-2 hyperimmunoglobulin to the standard of care did not provide clinical benefit when compared to standard of care plus placebo. Although, no serious safety concerns were identified.
Besides, the company received a contract modification to increase the original task order by $23 million from Biomedical Advanced Research and Development Authority (BARDA).
The increased task order will be used to purchase additional biologics manufacturing equipment specific to Johnson & Johnson's (NYSE: JNJ) COVID-19 vaccine for the potential expansion of manufacturing of that bulk drug substance into Emergent's Baltimore Bayview facility.
Also, Emergent said it expects to align with the U.S. government and AstraZeneca Plc (NASDAQ: AZN) on a mutually agreed ramp down of manufacturing for AstraZeneca's COVID-19 vaccine bulk drug substance.
Recently, the U.S. Department of Health and Human Services put JNJ in charge of the Emergent's plant in Baltimore and stopped AZN from using the facility to avoid future mistakes.
Last week, a goof-up was reported wherein Emergent workers accidentally conflated the ingredients of JNJ and AZN vaccines, spoiling up to 15 million doses of JNJ's vaccine.
The company also confirmed that there are no changes to its financial guidance for 2021.
Price Action: EBS shares are trading 13% lower at $80.81 in premarket trading on the last check Monday.
View Comments and Join the Discussion!