'A New Way To Treat The Brain': Stanford University Scientists Launch Cannabis Pharma Company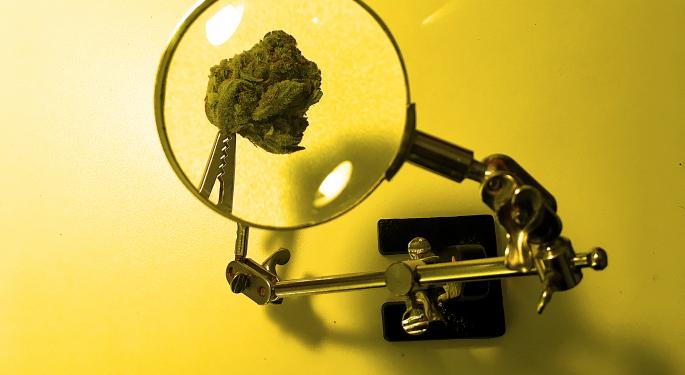 Two Stanford University scientists, Dr. Jonathan Rothbard and Professor Lawrence Steinman, announced this week they've joined forces to launch the medical cannabis company Katexco Pharmaceuticals.
Katexco will be focused on developing a drug that exploits endocannabinoid and nicotine receptors in the brain to treat inflammatory diseases like Crohn's disease, rheumatoid arthritis, multiple sclerosis and more. If successful, the company's drug will be a the first in the world to exploit these key receptors on immune cells in the brain.
"Katexco is using the cannabis derivative CBD to develop these new treatments," a company representative told Benzinga.
In addition to Rothbard and Steinman, Sir Marc Feldmann, the Oxford professor who developed Johnson & Johnson (NYSE: JNJ)'s blockbuster Remicade, is part of the Katexco effort.
Katexco has taken exclusive licenses from Stanford on key technology necessary for the development of its proprietary pharma.
Co-founder Rothbard previously founded now-defunct Amylin Pharmaceuticals, which was acquired by AstraZeneca plc (NYSE: AZN) in 2012. Steinman founded the now publicly traded Neurocrine Biosciences, Inc. (NASDAQ: NBIX)
"Cannabis producers, biotech firms and drug companies across Canada and the U.S. are splicing and dicing molecules found in cannabis plants; however, Katexco will be the world's first to develop a drug that exploits a key receptor on immune cells in the brain with the ability to treat inflammatory diseases," Rothbard told Benzinga.
"The Katexco compound synergizes with the body's signaling pathways for cannabis, and thus may enable more potent pharmaceuticals with fewer side effects. Not only will this potentially unlock billions of dollars in new investments, but it will also open up a new way to treat the brain to impact our immune system."
Related Links:
A Leading Michigan Cannabis CEO On Legalization's Multibillion-Dollar Opportunity
Dr. Robb Farms Completes $24M Investment Round, Starts Cannabis Facility Buildout
Picture by Javier Hasse.
Posted-In: Biotech Cannabis News Health Care Top Stories Markets Interview General Best of Benzinga
View Comments and Join the Discussion!