With Positive Phase 2b Results In Hand, resTORbio CEO Sees Path To 2020 NDA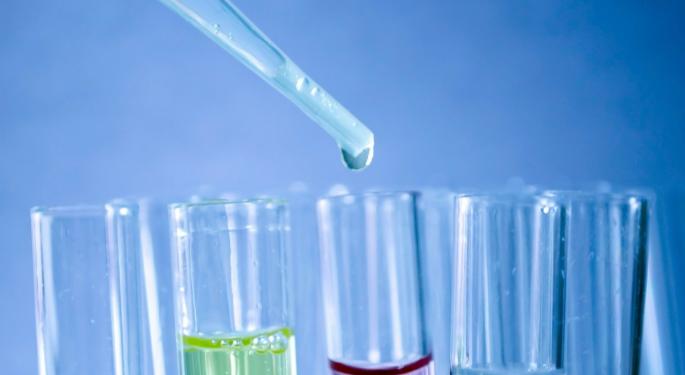 Shares of resTORbio, Inc. (NASDAQ: TORC) spiked as much as 119 percent higher Wednesday after the biotech announced positive topline results from a Phase 2b trial of RTB101, the company's only candidate.
When measured against a placebo, the drug's midrange dose achieved a statistically significant 30.6-percent reduction in the percentage of patients with lab-confirmed respiratory tract infections.
A lower dose posted a 20.6-percent reduction, while a higher dose and combination therapy demonstrated no difference from placebo outcomes.
While experts took issue with the latter inefficacy and intimated data manipulation, resTORbio dismissed the insignificant results as being expected on the basis of previous trials.
"What our data suggests is that more TORC1 inhibition is not necessarily better for patients that have comorbidities or are 85 and older, and in fact in a prior study that we'd done in the past we've seen that less TORC-1 inhibition seems to be better in enhancing immune function," President and CEO Chen Schor told Benzinga.
Next Steps
The biotech expects to release additional data later this year and meet with the Food and Drug Administration around the fourth quarter to design the next trial. With regulatory consent, it intends to initiate two pivotal clinical studies in 2019 and get on track for a 2020 NDA (New Drug Application) filing.
"I think we're very well positioned to progress this toward approval," Schor said.
After that point, the drug could be marketed to 24 million targeted RTI patients in the U.S. and 75 million across Europe and Japan. A partnership path for international distribution is under consideration.
"In the U.S., I think we may be able to commercialize it ourselves," Schor said. "Outside the U.S., at some point we'll want to explore what's the best way to make sure RTB101 gets to as many patients as possible."
Although resTORbio's immediate focus is a Phase 3 trial for RTB101 in RTIs, it's also pursuing additional indications in neurodegenerative diseases and developing early-stage backup programs for new clinical entities.
Financial Capacity
At the end of March, resTORbio had about $135 million in cash and cash equivalents, and Schor doesn't expect to need more funding anytime soon.
"That should fund us through 2020, so that would fund the two pivotal studies that I mentioned — that would fund at least one proof-of-concept Phase 2 and potentially bring us to filing the NDA should the Phase 3 work."
The firm's IPO lockup period expired Wednesday, and the stock waned from intraday highs to trade up 65 percent on the day.
resTORbio shares were trading down 4.6 percent Thursday afternoon at $12.82.
Related Link:
Four Reasons Behind BofA's Bullish Restorbio Initiation
Wedbush: Restorbio's Therapy For Aging-Related Diseases Has Best-In-Class Potential
Posted-In: Chen Schor RTB101Biotech News Top Stories Exclusives Interview General Best of Benzinga
View Comments and Join the Discussion!